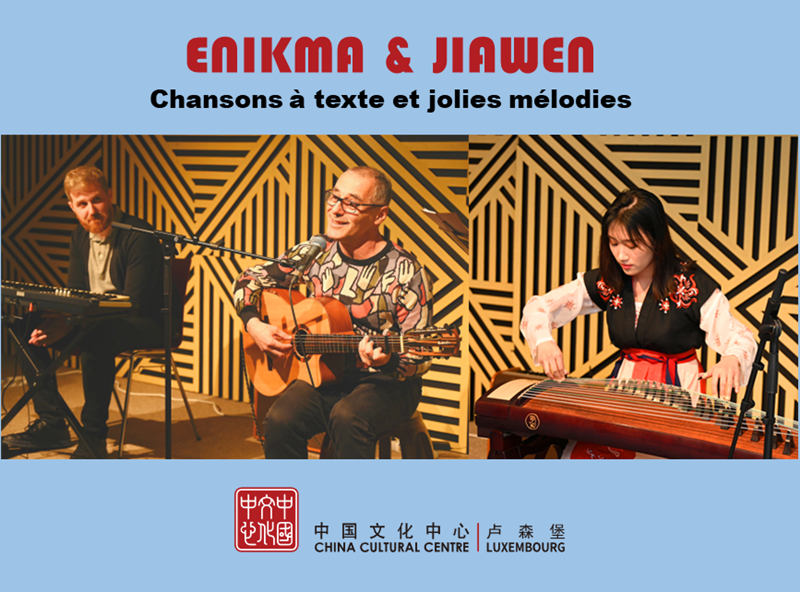 Welcome to join the concert: ENIKMA & JIAWEN!
Let's enjoy a wonderful spring night with beautiful music from both Luxembourg and China. 
Time: 19/04/2023 20:00-21:10
Location: China Cultural Center in Luxembourg
3, Boulevard Joseph II L-1840 Luxembourg
Free entry with registration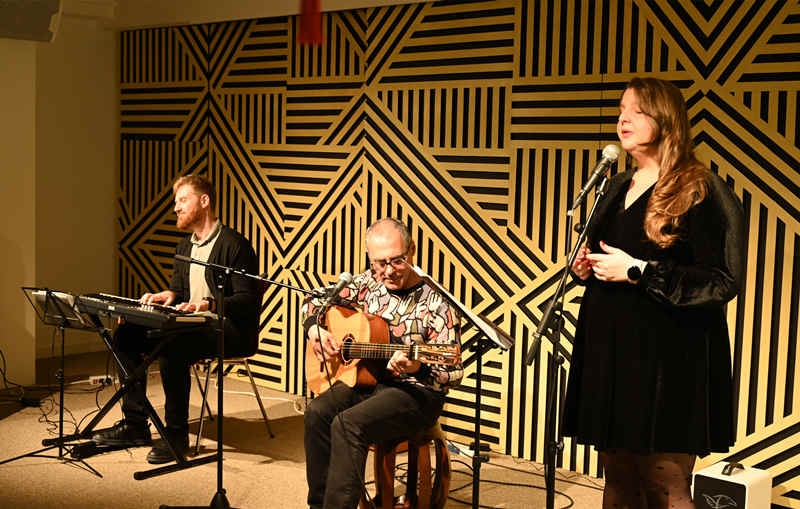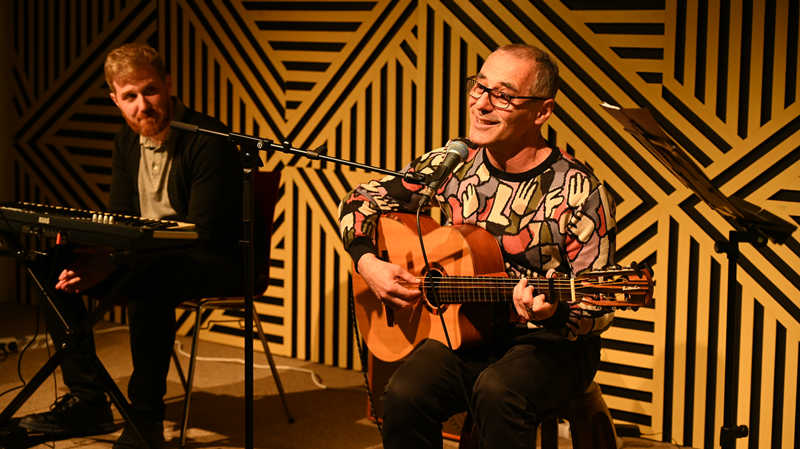 ENIKMA
Since it was formed in 2022, ENIKMA evolves freely in search of authenticity and displaying its love for pretty melodies and texts that tell about the world and life.
Malicka Ferrari was born in Ivory Coast. Self-taught singer, she shares on stage the traces of her personal journey. Through her voice, she invites us to explore the emotions we have in common.
Enrico Lunghi was born in Luxembourg. A self-taught musician, he has published several songs available on youtube and spotify, including Ech hunn deck Loscht (Luxemburgish love song), La planète bleue, Monsieur le ministre…
Nikolay Terziev was born in Bulgaria. Since 2005, he has participated in numerous pop, jazz, funk, rock, metal and hip-hop projects. His taste for experimentation is rooted in the idea that music has no limits.
Formé e 2022, le groupe ENIKMA évolue librement en quête d'authenticité en affichant sans complexe son pour les jolies mélodies et les textes qui disent le monde et la vie.
Malicka Ferrari est née en Côte d'Ivoire. Chanteuse autodidacte, elle partage sur scène les traces de son parcours personnel. À travers sa voix, elle nous invite à explorer les émotions que nous avons en commun.
Enrico Lunghi est né à Luxembourg. Musicien autodidacte, il a publié plusieurs chansons disponibles sur youtube et spotify, dont Ech hunn deck Loscht (Luxemburgish love song), La planète bleue, Monsieur le ministre…
Nikolay Terziev est né en Bulgarie. Depuis 2005, il a participé à de nombreux projets pop, jazz, funk, rock, metal et hip-hop. Son goût pour l'expérimentation s'ancre dans l'idée que la musique n'a pas de limites.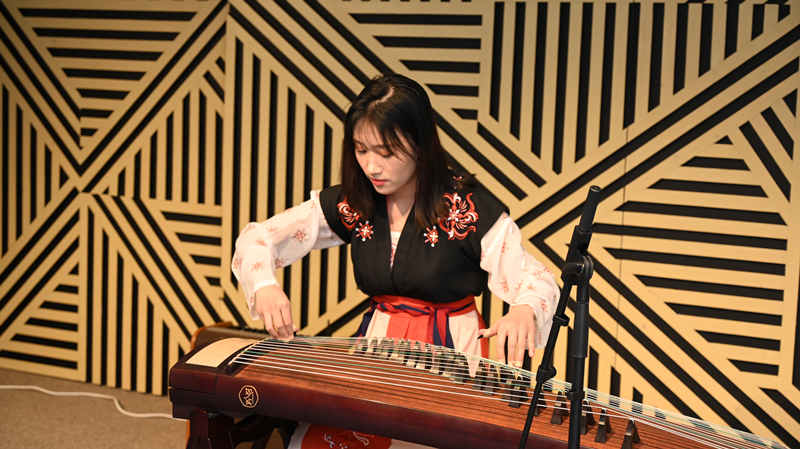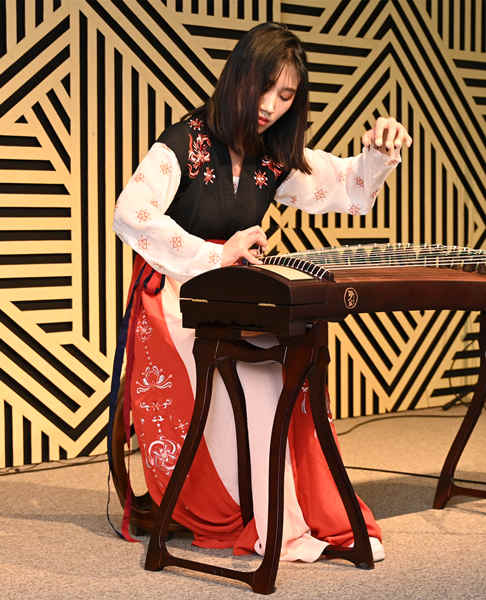 JIAWEN ZHAO
Jiawen ZHAO has been learning Guzheng for more than ten years, since she was 7 years old.

She once served as the head of the Chinese Orchestra of Sichuan Agricultural University, planned and held two large-scale folk orchestra concerts, and participated in many large and small performances on behalf of the school.

In addition, she participated in more than ten large and small competitions and won the first prize at the city/provincial level, which had her invited to study at the Sichuan Conservatory of Music many times.

She is good at making the musical skills of Guzheng naturally integrate emotions, focus on researching the application and principles of technology,  her performance style is strong and powerful, and the playing style is more modern, the timbres she plays are varied.


Jiawen ZHAO apprend le Guzheng depuis plus de dix ans, elle commence à l'age de 7 ans.
Elle a été à la tête de l'Orchestre chinois de l'Université agricole du Sichuan, elle a planifié et tenu deux concerts d'orchestre folklorique et a participé à de nombreux spectacles, à petite et grande échelle, au nom de l'école.

Elle a participé à plus de dix concours, grands et petits, et a remporté le premier prix de concours régionaux (de la province du Sichuan), et a ainsi été invitée à plusieurs reprises à étudier au Conservatoire de musique du Sichuan.

Elle utilise les compétences musicales du Guyheng et exprime naturellement des émotions, ses performances sont fortes et puissantes, et son style de jeu plus moderne, les musiques qu'elle joue sont variées.