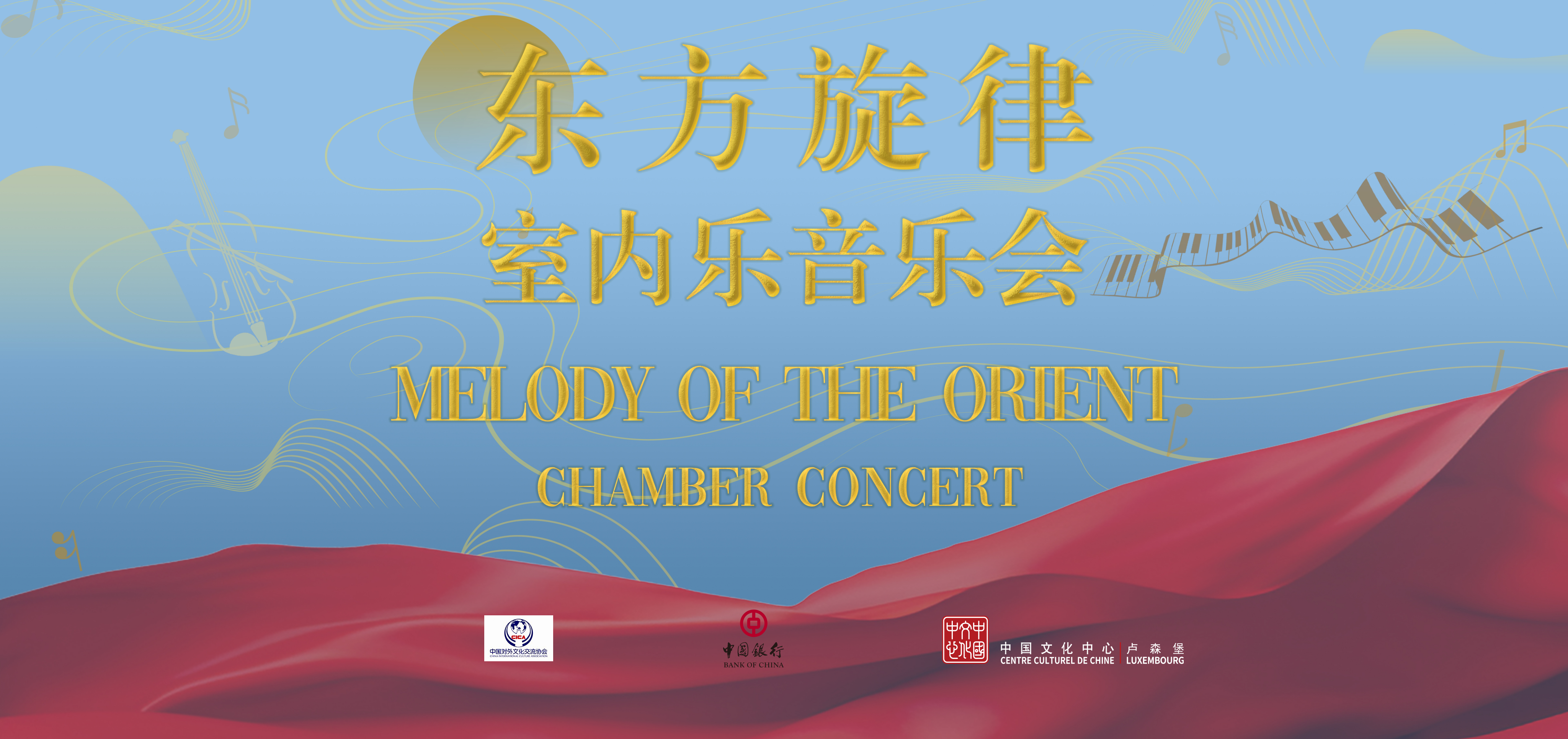 Patronized by the China Cultural Exchange Association, the China Cultural Center in Luxembourg will work with Jean-Francois Maljean, Belart Female String Quartet and Johan Famaey to present in Luxembourg a chamber concert Melody of the Orient. The artists will play classic pieces as well as new productions from both Europe and China.
This concert is dedicated to the 50th anniversary of the China Luxembourg diplomatic relations.
26/11/2022 Sat, 19:00
China Cultural Center
3 Bd Joseph II, L 1840 Luxembourg
Free admission  
Please find register button at the bottom of this page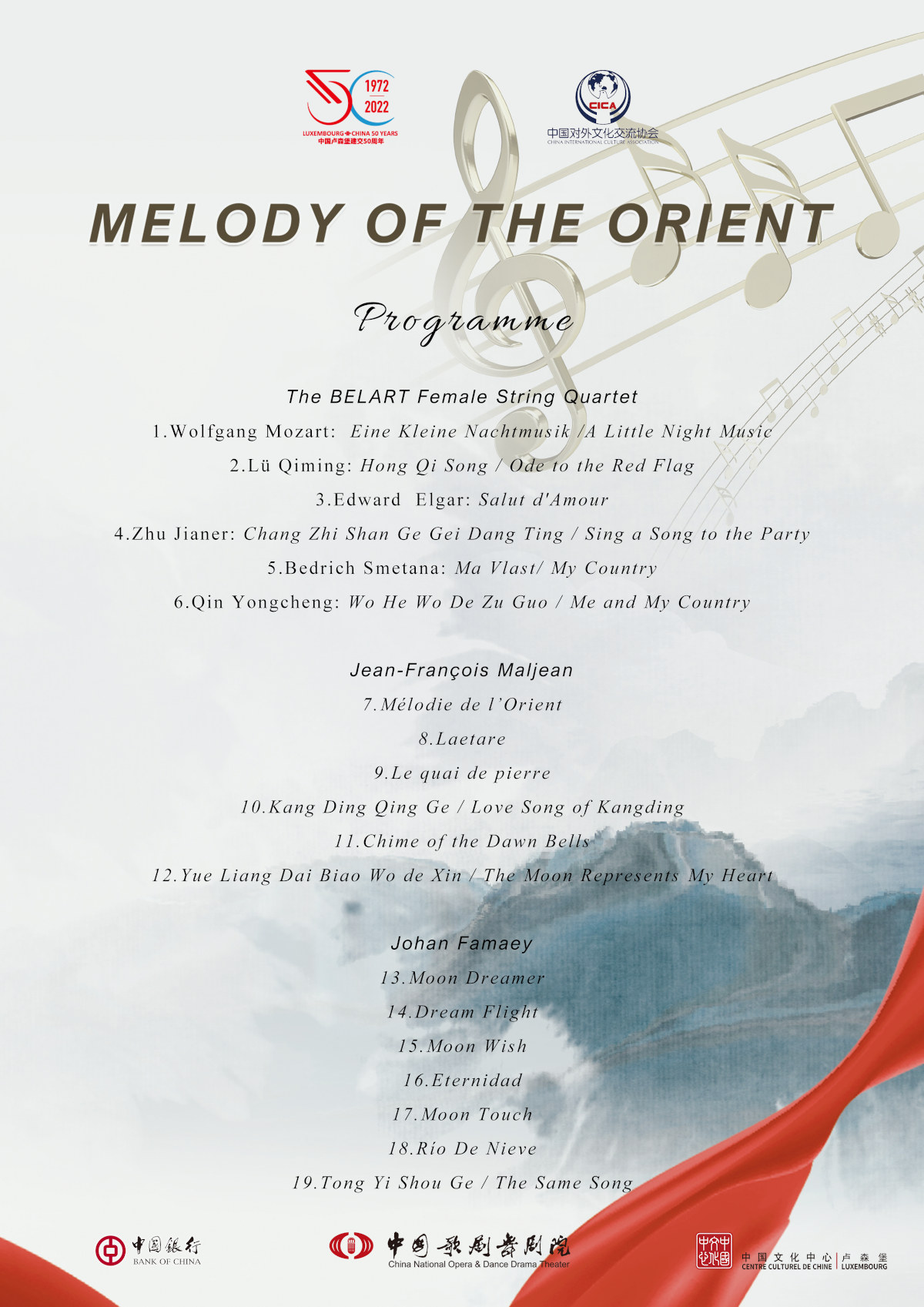 Jean-François Maljean
Jean-François Maljean is a Belgian pop artist and pianist known across Europe. He has composed and recorded some twenty piano albums during his decades-long career and has released more than fifty editions worldwide. His music has travelled throughout Asia and the rest of the world on numerous tours. He has been developing various collaborations with other renowned artists such as Pierre Rapsat, Jacques Stotzem, Shang Wenjie and Chinese Dong singers, and composed film music.
The BELART Female String Quartet
Formed in 2016 in Brussels, the BELART Female String Quartet is a chamber ensemble under the China Belgium Art & Culture Society (Chinabelart). It is composed of both Chinese and Western Artists active in the Belgian Music Scene.
The group performs both masterpieces of Western music and Traditional Chinese folk music. Through the universal language of music, this Quartet interprets a diverse array of musical works, bringing together Chinese music and European Culture in conversation, thus allowing European people to gather in-depth knowledge of Chinese music and culture.
Johan Famaey
 Belgian composer and pianist Johan Famaey performed and composed countless works with and for different ensembles in Europe and China. He has won the 'Verdi Keurmerk' and 'Cantabile Piano' composition contests in 2019.
 He has composed three song cycles: Chinese Memories, Chinese Impressions and Omomwonden (Wrapped) which paved the way to the melodic, harmonic and polyphonic importance of all his compositions throughout. Johans musical 'HORS' (the story of Bayard) premiered on February 16th in Dendermonde Belgium. Musical HORS included an orchestra, actors, soloists and choir for a total of 164 performers. 
He is known for his piano and filmic music releases including 'Moon Touch' , 'Moon Wish',  'Back to Selene' and 'Time Passenger'.