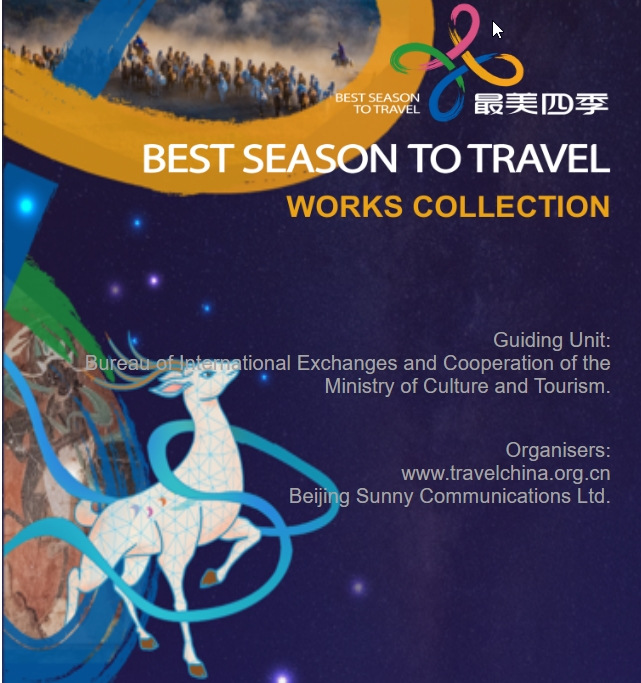 Solicitation of Works for China's 2022 "Best Season to Travel" starts in Luxembourg now. It is organized by www.travelchina.org.cn and Beijing Sunny Communications Ltd. , guided by the Bureau of International Exchanges and Cooperation of the Ministry of Culture and Tourism.
This year, there are four sub-activities:
1. Photographs for "Best Season to Travel-- Your Perspective";
2. Short videos for "Tour China with Me";
3. Digital images for "Best Season to Travel";
4. Travel routes for "Best Season to Travel".
Find below all the details regarding this year's thematic work collection and requirements of submission.
To submit your work and have more detailed information, please scan the QR code below or click http:// seasons.travelchina.org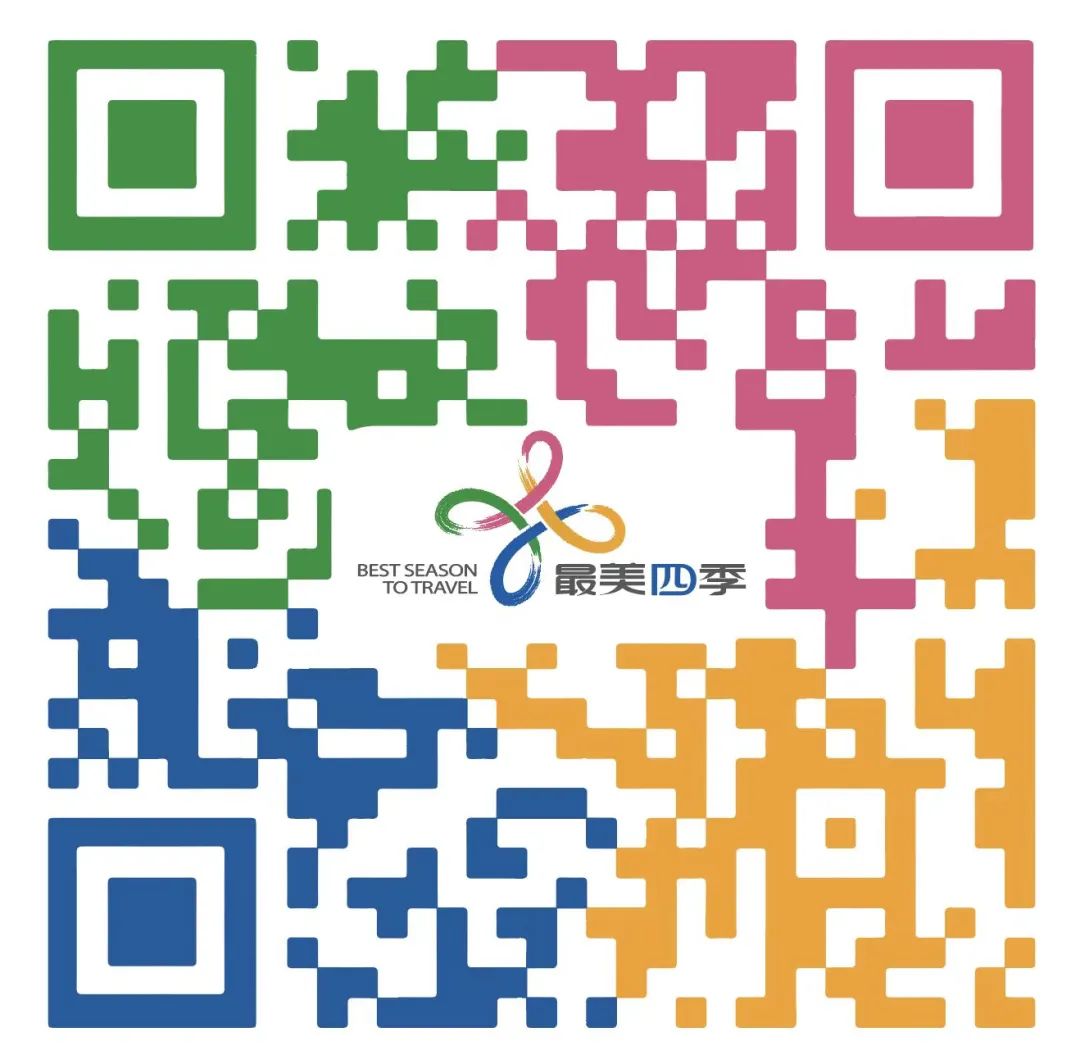 1. Submission of Photographs Best Season to Travel - Your Perspective
Contribution time   01/05/2022 - 15/10/2022
Selection time         26/10/2022 - 31/12/2022
Travelers and photographers from all over the world are invited to present "Best Season to Travel" in their eyes. The sub-activity will contain five stages, namely, submission, exhibition, offline appraisal, result release and showcase. The sub-activity, lasting the whole year, will be focused on interactions and global introduction in multiple languages.
Entries
The entries should be original photographs themed on travels in China, including landscapes, culture, and stories. The photographed scenes should present evident characteristics of four seasons.
Who can submit entries
Organizations, and domestic and overseas individuals are welcome to submit entries in accordance with the requirements for the sub-activity.
Requirements for entries
(1) A single photograph or group photographs can be submitted;
(2) The photographs can be made by DSLRs, mobile phones or aircraft-mounted cameras;
(3) The photographs should be in the format of jpg, and a single photograph should be more than 5MB;
(4) The submitted photograph should include a title and description of 50-60 words;
(5) Please provide the true name and telephone number of the contributor in email.
Appraisal and prizes
An appraisal team consisting of experts in tourism, photography and communication will appraise entries and select prize winners from the perspectives of theme, photography technique, visual effect, and creativity of the entries. Six themes will be preferred, namely, landscape, culture and folk customs, cultural relics and historic sites, leisure and vacation, intangible cultural heritages, and ecological photography. Ten photographs/group photographs will be selected from each theme, and awarded certificates by the host of the sub-activity.
Additional information
(1) The contributors have absolute copyright or the copyright authorization for the submitted entries;
(2) Prize-winning entries might be publicized in official activities of the Ministry of Culture and Tourism and on its domestic and overseas platforms; and
(3) The Organizing Committee has the right to final interpretation of the sub-activity.
Address/contact for entry submission
Website: http:// seasons.travelchina.org
Contact: Zhang Qixin  13810844397  010-58204636
2. Submission of Short Videos Tour China with Me 
Contribution time   01/05/2022 - 15/10/2022
Selection time         26/10/2022 - 31/12/2022