Online Celebration of the Mid-Autumn Festival - A VR Experience Journey to China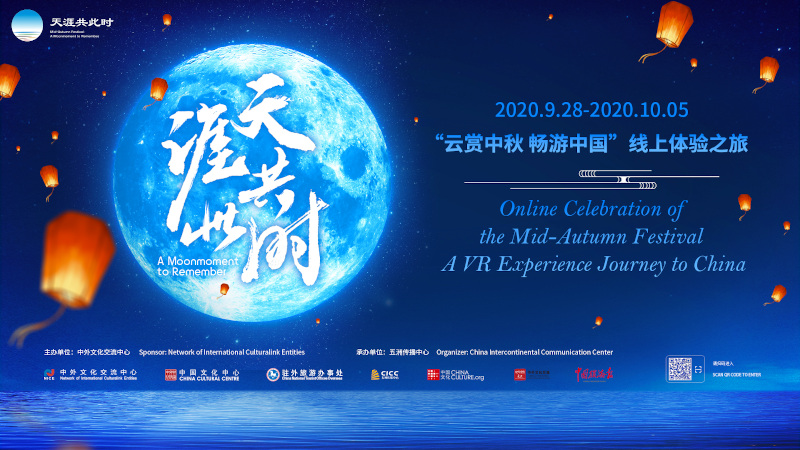 Click image to view.
Through new technologies such as 5G and VR, this online celebration of the Mid-Autumn Festival invites overseas people to enjoy the festival and tour around China.
The online tour tells the story of the Mid-Autumn Festival, introduces China's intangible cultural heritage. It covers cultural and urban landscape of seven regions in China, including Tibet, Yunnan, Chongqing, Hubei, Jiangxi, Jiangsu and Zhejiang.
Through VR live broadcasting technology, audience can look through different tourist attractions, fly the Kongming Lanterns and send electronic postcards.