Sichuan, More than Pandas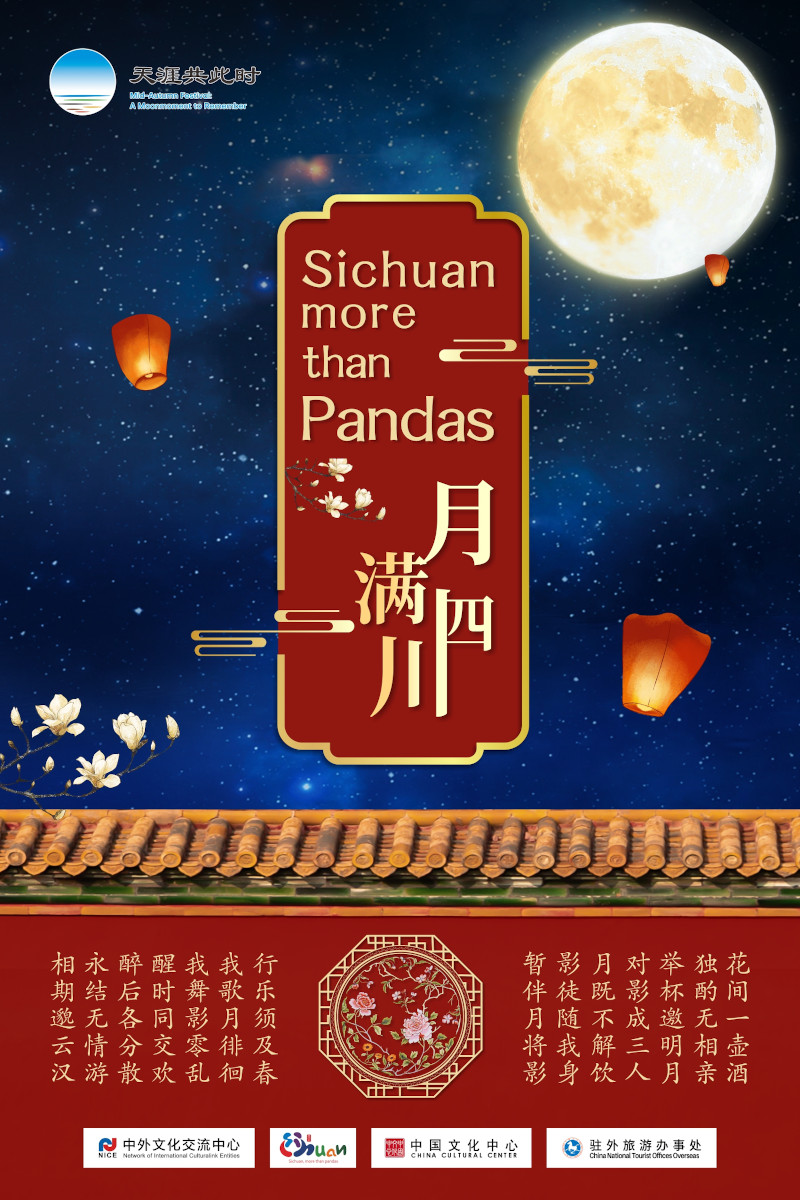 Click the image to view.
This short video series introduces the rich cultural heritage and tourist attractions in Sichuan province. The videos feature celebrated ancient poets who once lived in Sichuan and wrote beautiful Mid-Autumn themed poems; traditional Sichuan cuisine and their stories and pandas and their habitats.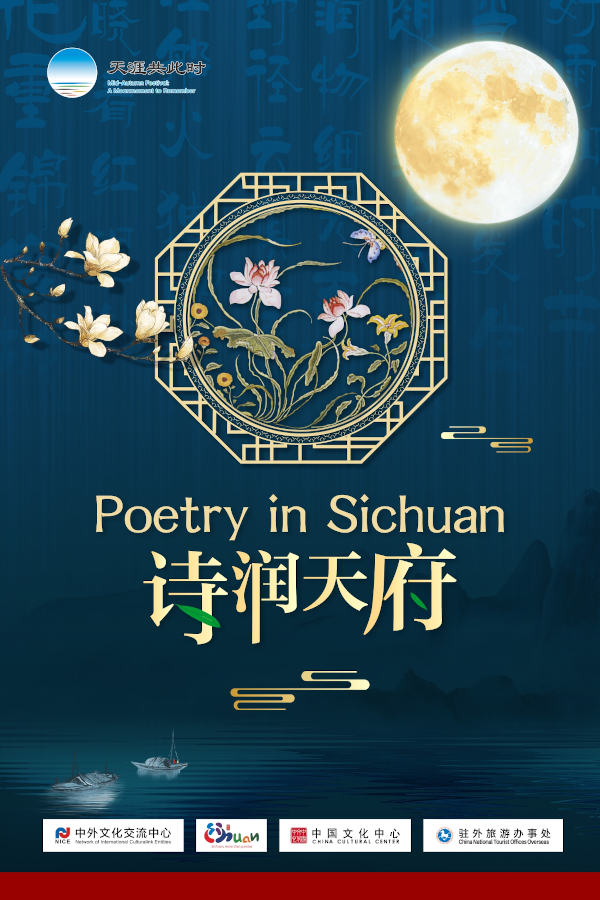 Poetry in Sichuan
1, Poetry in Sichuan - Du Fu《诗润天府》杜甫 Click to view video
2, Poetry in Sichuan - Li Bai 《诗润天府》李白 Click to view Video
Poetry in Sichuan - Su Dongpo《诗润天府》苏东坡 Click to view video
Poetry in Sichuan - Chen Ziang《诗润天府》陈子昂 Click to view video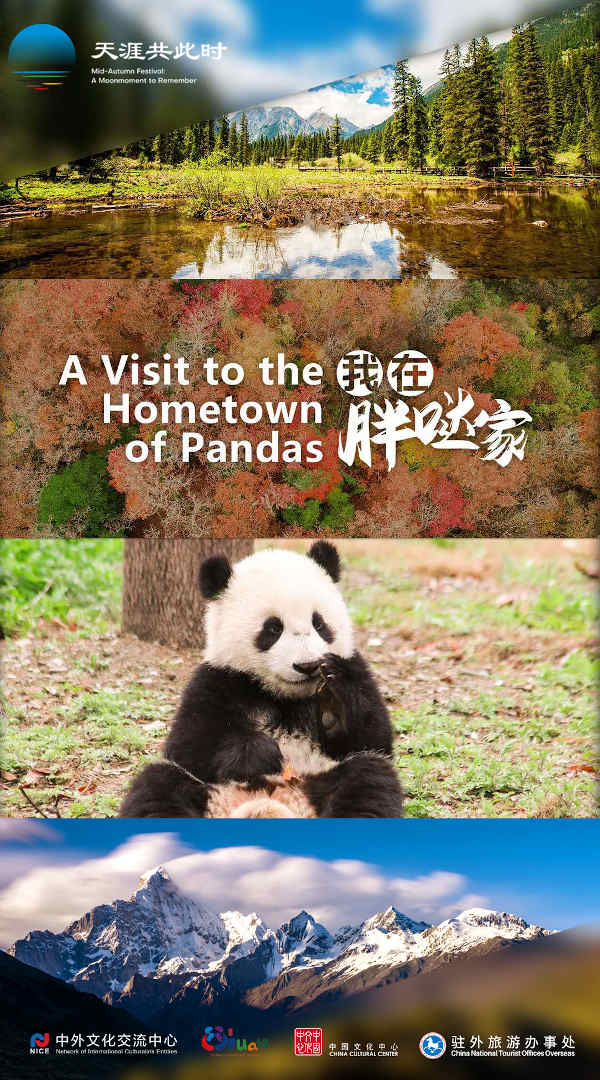 A visit to the Home Town of Pandas

Sichuan food 
1, Spicy Sichuan - Chicken Salad in boiled oil 熟油凉拌鸡 Click here to view video
2, Spicy Sichuan - Stir-Fried Tofu in Hot Sauce 麻婆豆腐 Click here to view video
3, Spicy Sichuan - Lajie's Hotpot Recipe 辣姐火锅 Click here to view video
4, Spicy Sichuan - Assorted Pickles 泡菜什锦 click here to view video