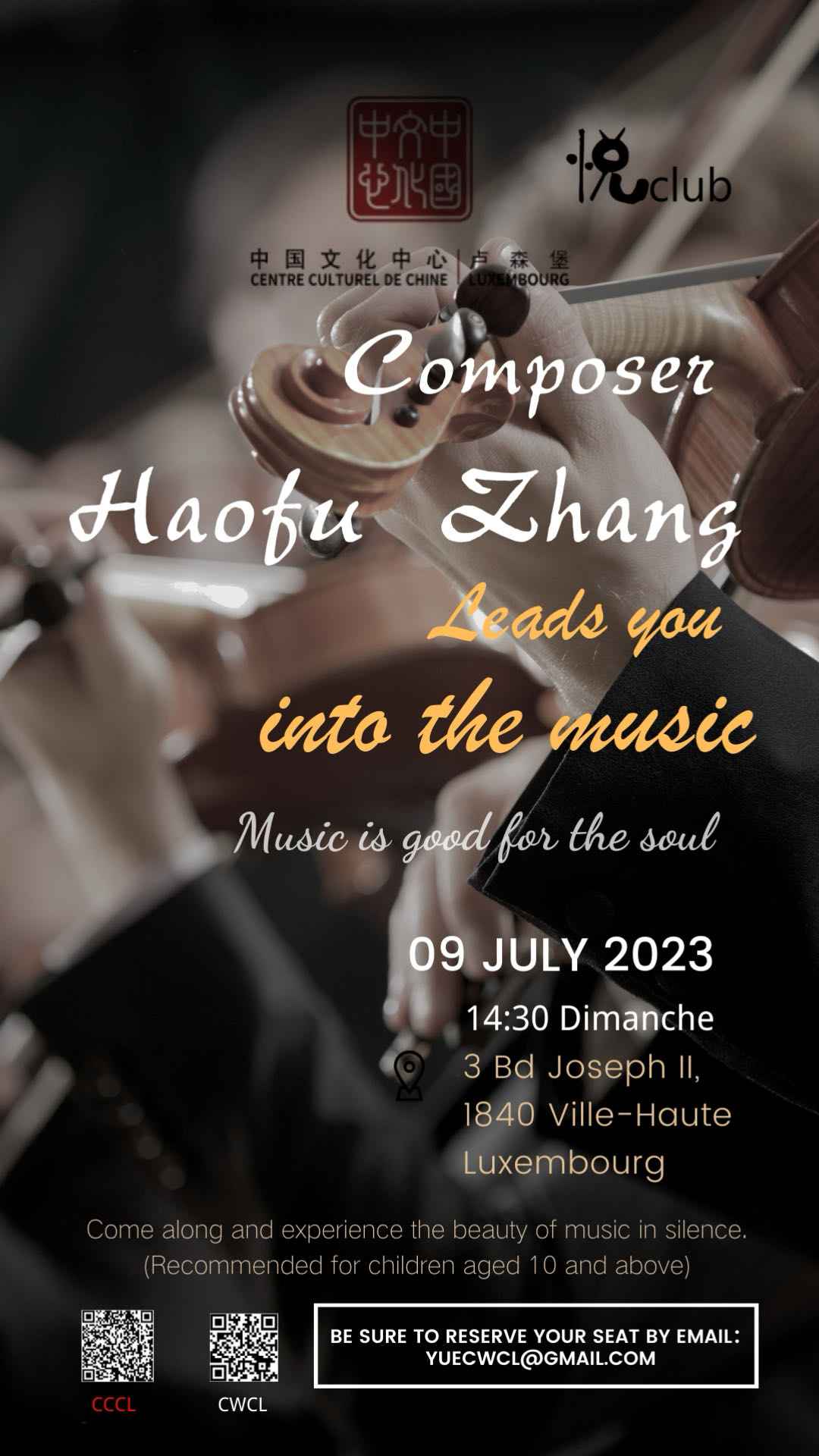 Lecture: Into The Music 
Time: 09/07/2023 14:30
Place: 3, Boulevard Joseph II L-1840 Luxembourg
Free entry with registration.
To register:
This email address is being protected from spambots. You need JavaScript enabled to view it.
Language: This talk will be given in Chinese with English subtitles.
China Cultural Center in Luxembourg and YUE Club (Chinese Women's Club of Luxembourg) welcome you to the "Into the Music" lecture by Professor Haofu Zhang!
Want to learn how to appreciate music? Want to learn more about the beauty of music? Now is the perfect opportunity to embark on a musical journey!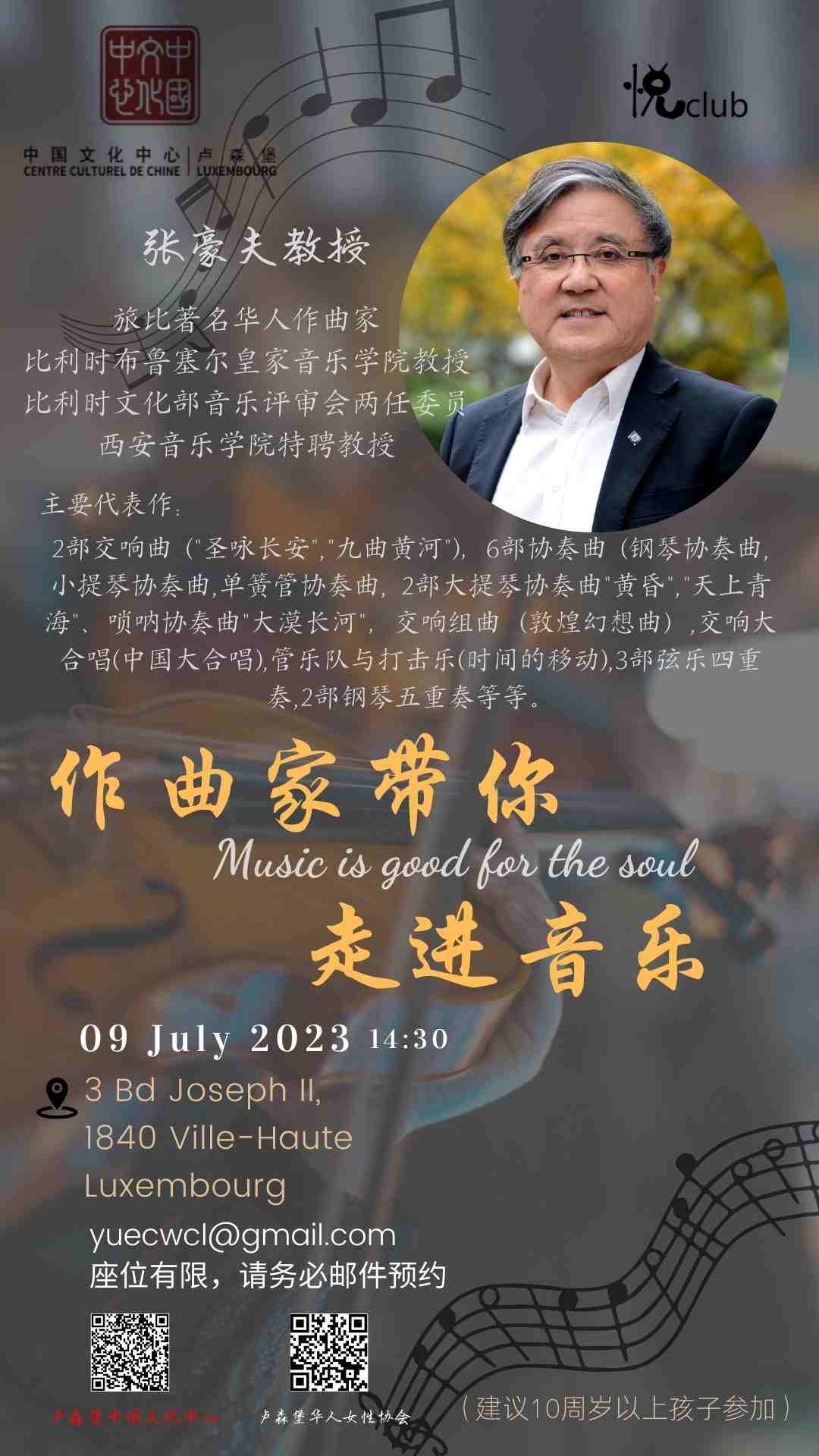 In this lecture, we will be joined by renowned composition professor Haofu Zhang, who will explore the wonderful world of music. Professor Zhang Haofu will take us through the basic elements of music, including melody, rhythm and harmony, to give us a better understanding of how music is structured and composed.
He will also introduce different musical styles, and in particular take us into and explore the realm of symphonic music. By sharing the history and background of music, we will gain a deeper understanding of the diversity and richness of music.
Professor Zhang Haofu will also guide us in how to appreciate music and discover the beauty in a piece. He will select some of the classics for analysis, explain their musical elements and expressions, and give us a deeper insight into the art and technique of music composition through a selection of his personal work "Nine Bends of the Yellow River".
This unique musical experience will not only give us a deeper understanding of the music, but will also allow us to share our musical insights with others in a fun atmosphere.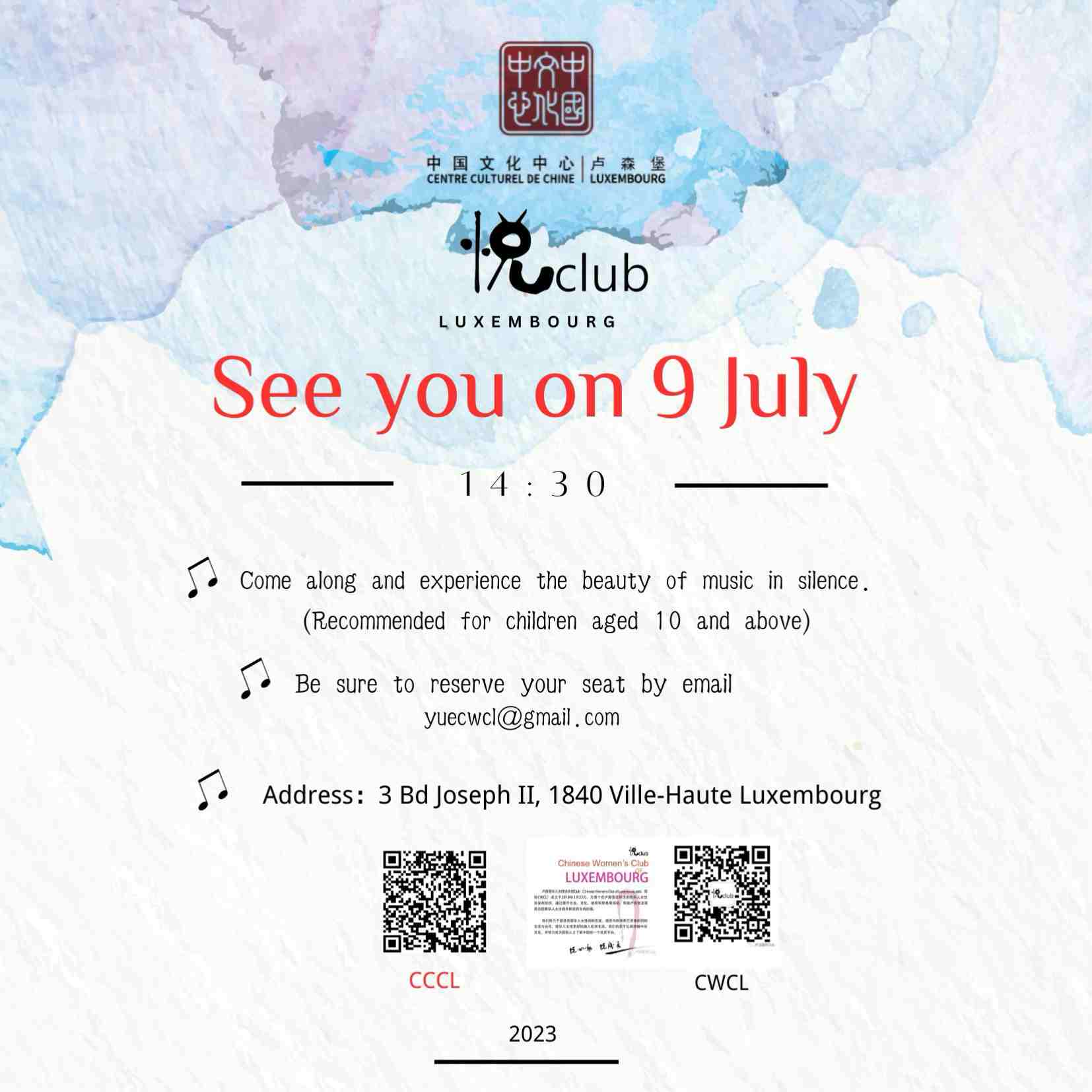 Don't miss this unique opportunity to join us for a talk on the beauty of music with Professor Zhang Haofu at the "Into the Music" seminar!