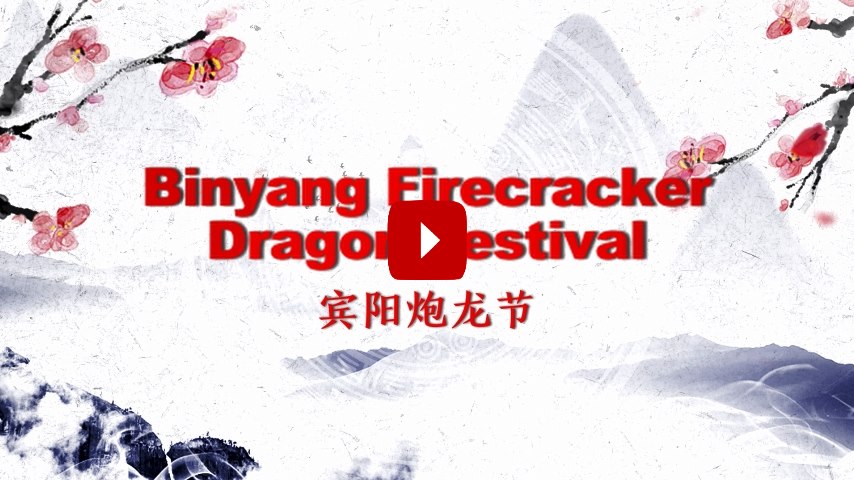 Click the play button to watch the video.
        Binyang Firecracker Dragon Festival is a unique traditional festival in Binyang County, Guangxi. It is a comprehensive folk festival of the integration of Han and Zhuang cultures, which is held on the 11th day of the first lunar month every year.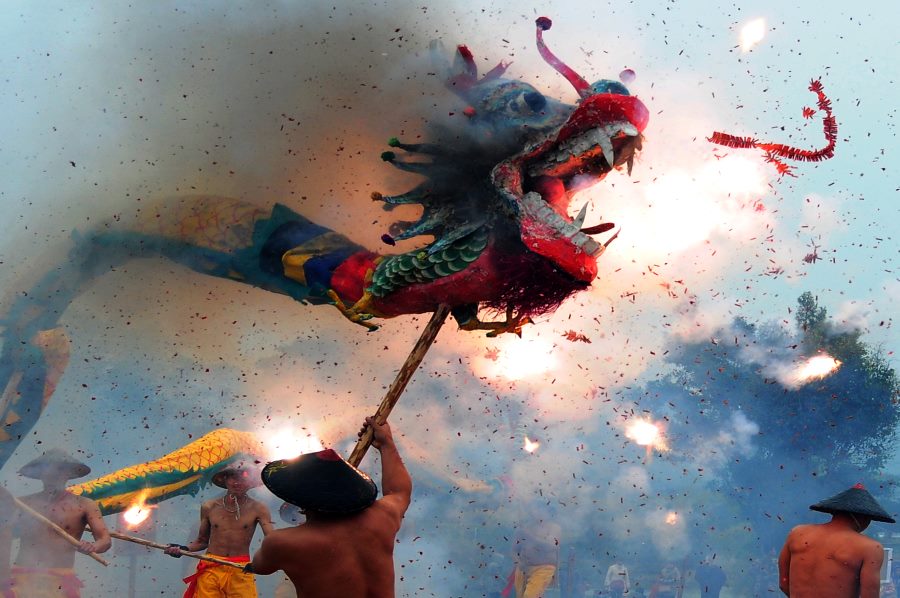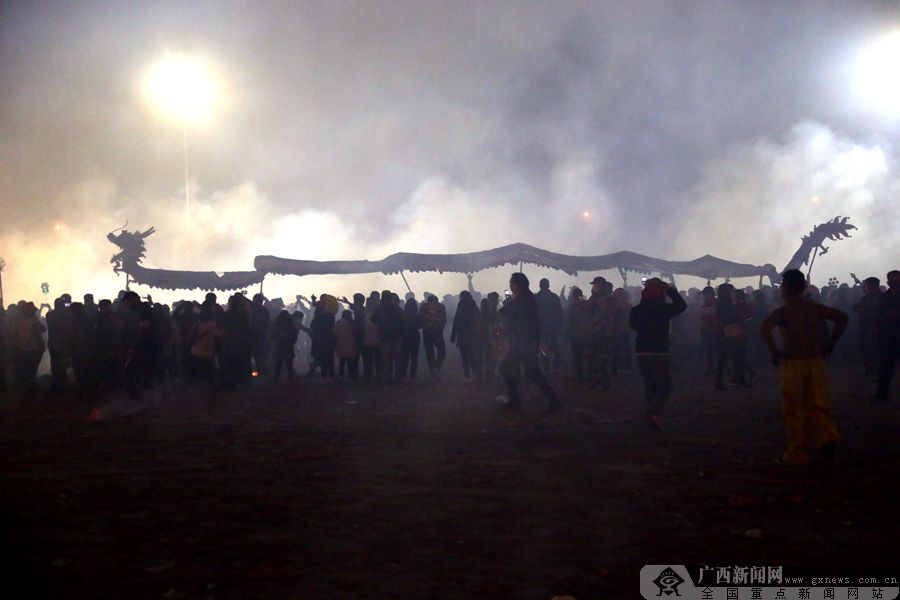 Binyang Firecracker Dragon Festival has a long history. The main custom performance activities include colorful display, lantern show, cannon dragon dance and so on. The dragon dancers were all bare-chested and wore hats like those of officers and soldiers in the Qing Dynasty (all made of bamboo and painted black). The cannon dragon opens its way with dragon beads, dragon cards, gongs and drums, and the head of the lighting and protection team follows the dragon. Wherever the cannon dragon goes, every family meets each other in the road, and they will take out the firecrackers prepared in advance and set them off, and throw them at the dragon.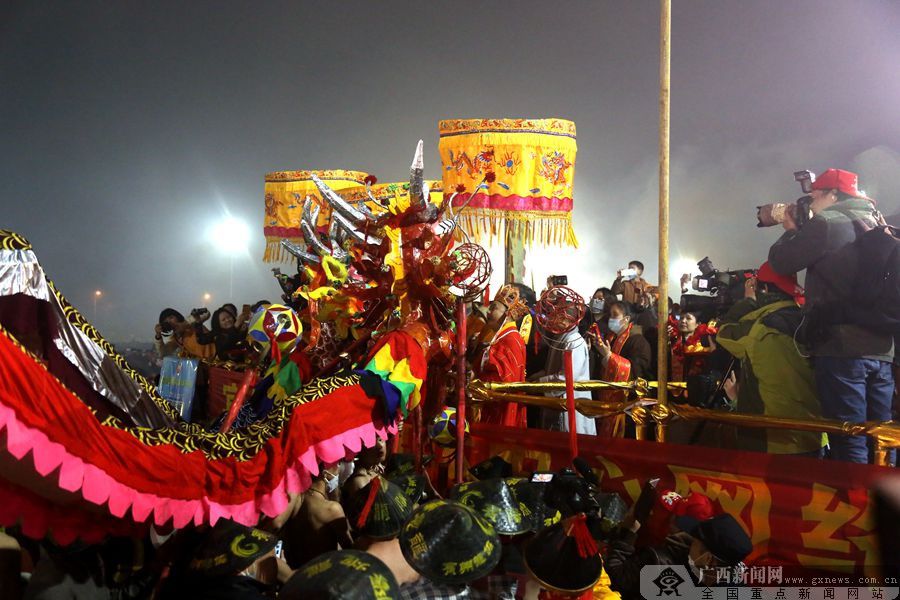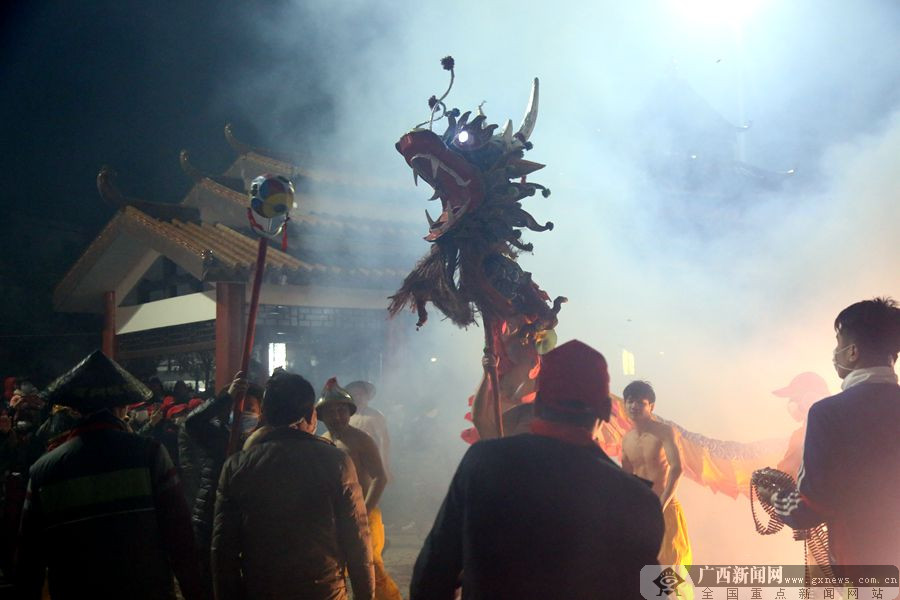 There is a saying that "the sound of artillery is not stopped, the dragon dance is not stopped", so they are called the cannon dragon. The cannon dragon is scheduled to open its light at the temple or the place of the Jiji at 7 p.m., after the head of the meeting (or the teacher) bites the rooster's crown and lights the longan with the blood point of the rooster's crown, ten thousand cannons can be fired in concert, and the dragon can also leap up.