The 22nd of January is the exact date of Chinese New Year of Rabbit.
Come the China Cultural Center for an exceptional experience of Chinese New Year and Chinese Culture. You will be able to try Guzheng, Taichi, Go, Calligraphy and Dumpling making. 
You can also enjoy a New Year Concert, New Year Painting Exhibition and a Chinese movie.
10:00-17:00
22.01.2023
at CCCL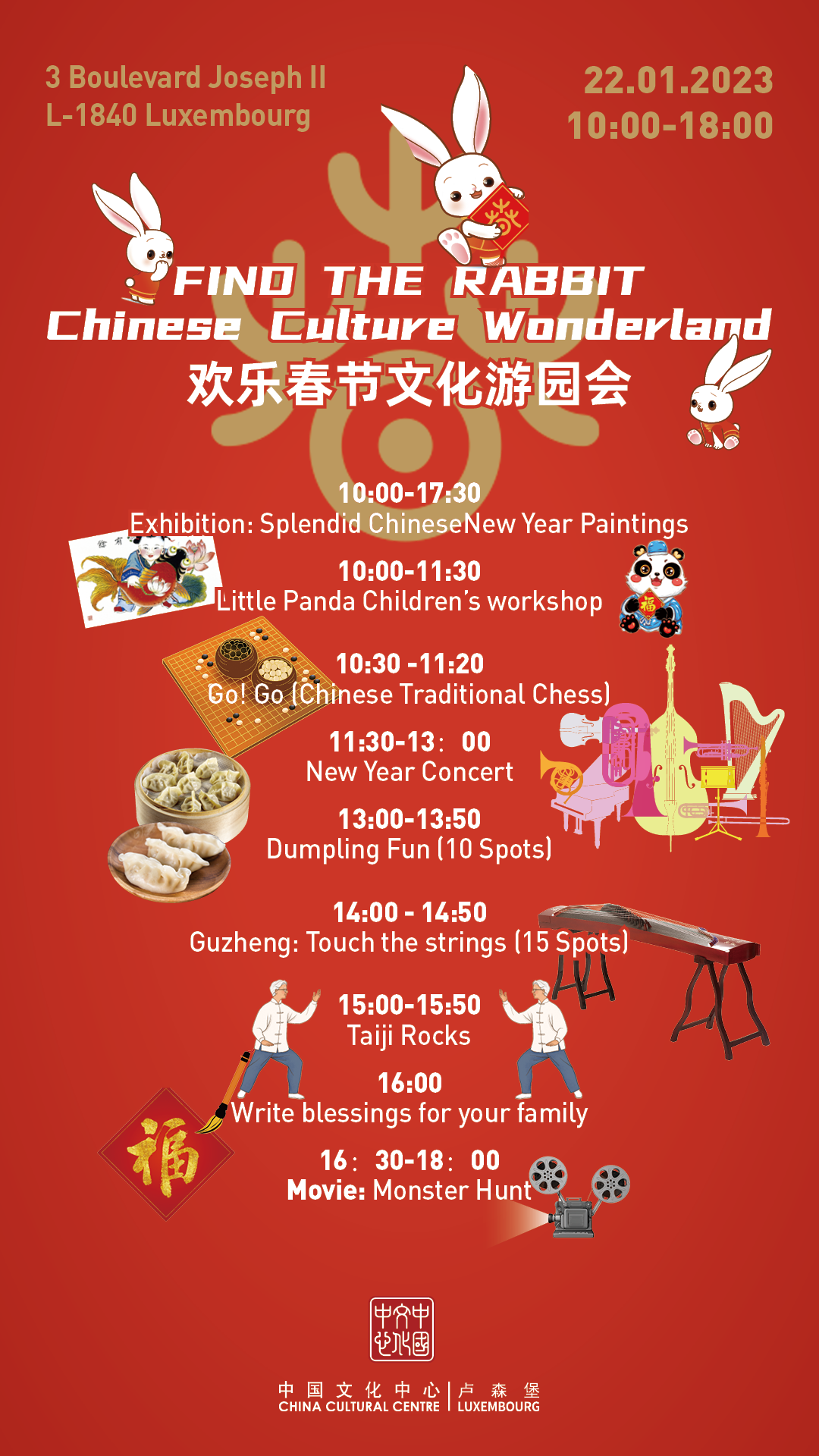 10:00-17:30
Exhibition: Splendid ChineseNew Year Paintings
10:00-11:30
Little Panda Children's workshop

10:30 -11:20
Go! Go (Chinese Traditional Chess)
11:30-13:00
New Year Concert
13:00-13:50
Dumpling Fun (10 Spots)

14:00 - 14:50
Guzheng: Touch the strings (15 Spots)
15:00-15:50
Taiji Rocks
16:00
Write blessings for your family
16:30-18:00
Movie: Monster Hunt