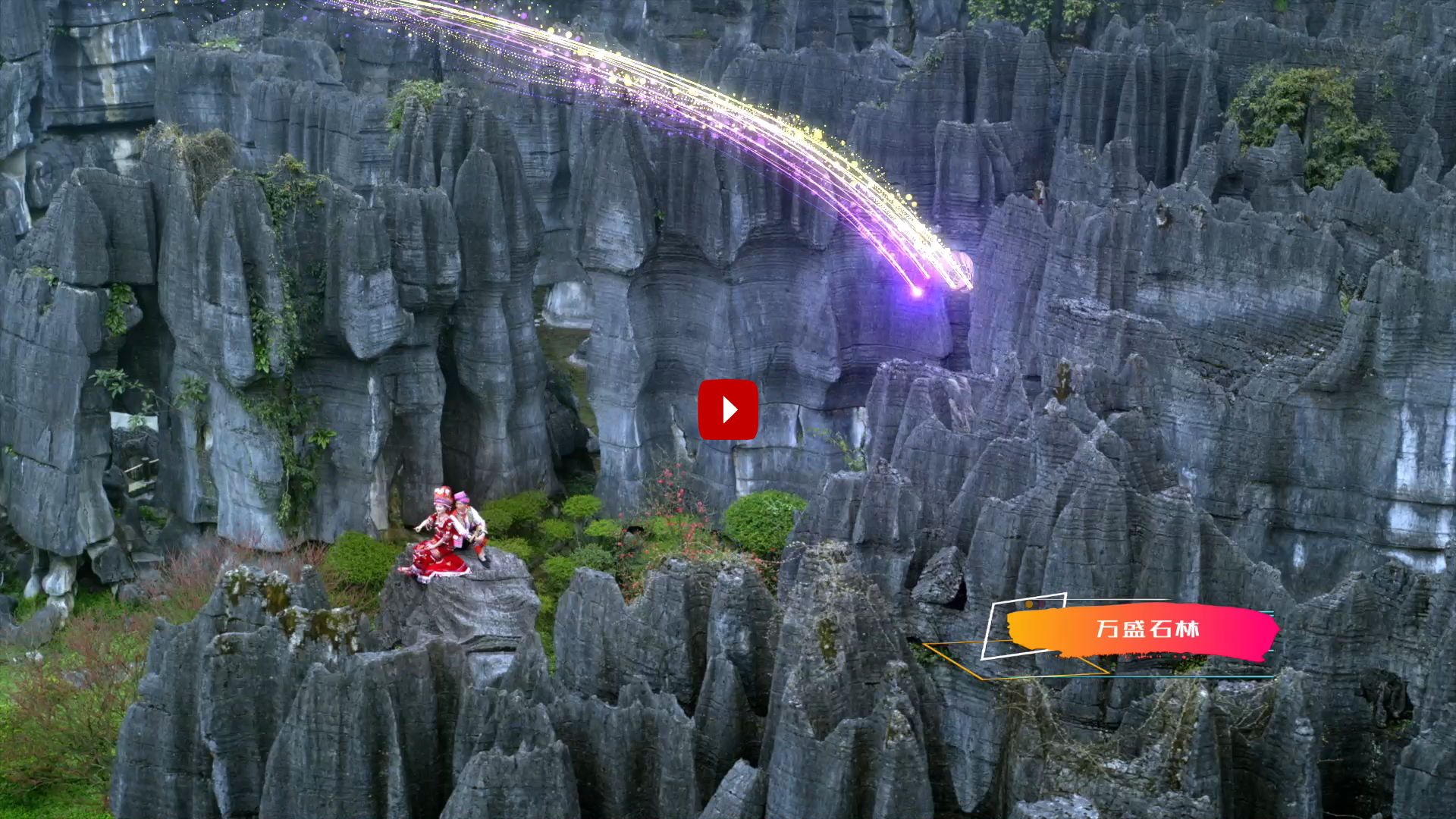 Chongqing- Wansheng has always been a land endowed with abundant natural resources, has significantly benefitted from high-quality coal reserves over history. During the Tongzhi period of the Qing Dynasty, many inns and merchants were gathering here, hence the name Wansheng, meaning great prosperity.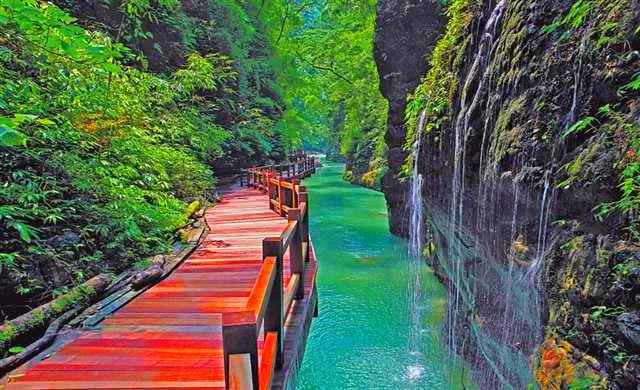 Black Valley has set the national standard for eco-friendly resorts nationwide.
Since the last century, generations of Wansheng have used their youth and endeavor to capture this glorious era while looking to the future.
In 2009, Wansheng was listed among the second batch of resource-exhausted cities in China. Over this critical period of transformation, the Wansheng tourism industry has shouldered its mission based on unique natural endowments. It has swiftly taken the baton to open a new chapter in development.
After more than ten years of exploration and innovation, Wansheng has gradually established a new industrial model which now integrates the development of cultural tourism with sports.

The Stone Forest of Wansheng.
Wansheng is currently applying to be listed among the second batch of national tourism demonstration zones due to its remarkable achievements in tourism development.
At present, Wansheng has built 22 scenic areas and developed over 30 boutique tourism routes themed on sports, research, and countryside travel. A comprehensive transport network, including the Tourism Ring Road, has made the attractions of Wansheng accessible to everyone.
Whether it be for the appreciation of natural beauty, extraordinary craftsmanship, athletic challenge, exotic culture, thrilling adventure, pastoral tranquility, or the warmth of south Chongqing locals, there is a rich appeal for all tastes in Wansheng.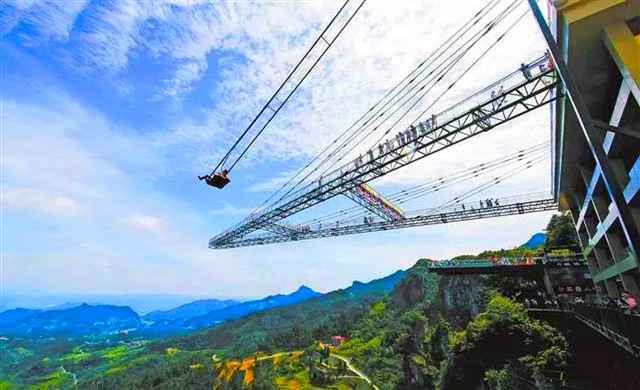 Test your nerves at the thrilling cliff edge swing of Fantasy Ordovician in Wansheng.
Wansheng features majestic and beautiful landscapes, such as the 5A rated Chongqing Black Valley Scenic Area' Heishangu', which is comprised of the Black Valley and Stone Forest.
Black Valley has dramatic scenes of mountains, water, springs, forests, and caves, with the spectacular features of waterfalls, floating bridges, and vast rift valleys. On a refreshing 13km trek through the valley, forest coverage reaches 97% and is the first scenic spot nationally to create standards for ecological health.
Wansheng Stone Forest is an extraordinary national geological park that also features a network of underground caves. While stone forests usually offer smooth surfaces, the variety here is covered with uneven patterns from which the title Dragon Scale Stone Sea originates. On top of this, the preservation of local Miao culture contributes further appeal.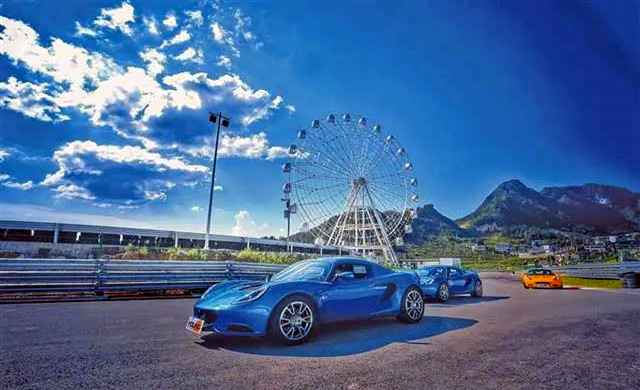 Experience the thrills of racing at Chongqing Pinnacle Theme Park.
In Wansheng, there are large areas of forest parks and wetlands. Among these, the Qingshan Lake National Wetland Park has expansive waters that ripple with blue waves, and over ten peninsulas and islands adorning the bays and inlets. It is an excellent location to admire the scenery and attain well-being.
Vitality is a great way to interpret the dynamic nature of Wansheng Tourism. When arriving from the motorway toll station, you see the large urban sculpture in the shape of a badminton racket.
Dozens of badminton players and coaches, including Zhong Bo, Zhang Yawen, and Pi Hongyan, took to the world of sport from here. The title 'Hometown of Badminton' is a golden symbol that has injected vitality into Wansheng, as well as making waves both near and far. The integration of sports and tourism in Wansheng has led to the creationof a great range of products.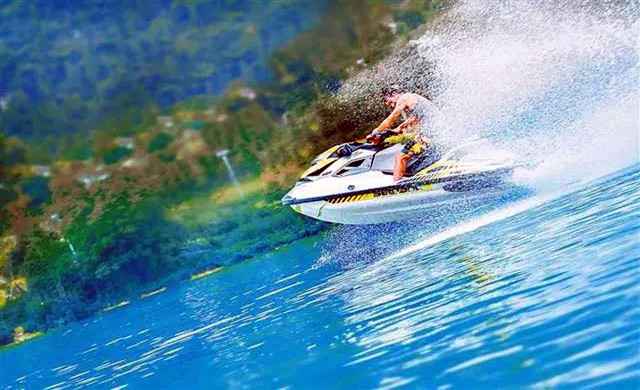 Wansheng has successfully integrated the tourism industry with sports recreation.
At Fantasy Ordovician, more than ten extreme high-altitude activities have been created upon the 300-meter cliff, such as the Guinness world record-holding Sky Corridor, the thrilling Cliff Swing, and the Cliff Jump Machine. This location, rated as a must-visit attraction by netizens, is a great challenge for the faint-hearted, and a worldly paradise for the brave.
Chongqing Pinnacle Theme Park is the first with racing as its core. It has a professional F3 track and the longest karting track in the municipality. Since the park opened in 2017, nearly 100 race track events have been held here. It has become a gathering place for racing and sports car enthusiasts in the Southwest. Tourists can experience many heart-pounding activities, such as drift cars, ATVs, and extreme climbing.
Additionally, Wansheng has built more than 40 sports tourism projects such as the Banliao Sands Water Sports Park, and the first mountain Olympic Park. Events like international badminton tournaments and fishing competitions regularly take place here, and there are over 60 sports and tourism festivals such as the National Orienteering Championship, which has attracted sports enthusiasts nationwide to gather in Wansheng.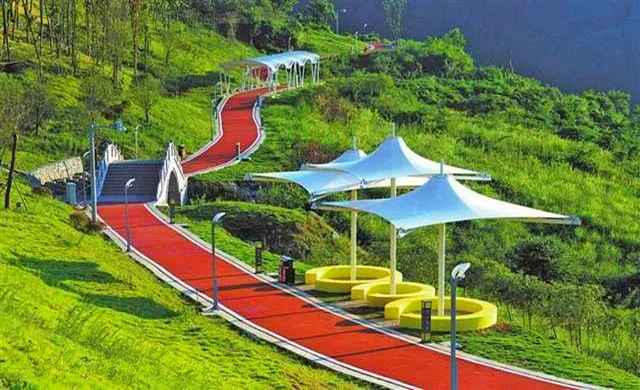 The idyllic rural settings of Wansheng offer both leisure and sport for tourists.
In recent years, the many towns and streets across Wansheng have seized the opportunity to develop into leisure and rural tourism. In this age of spontaneous travel, there are plenty of reasons to choose Wansheng. The spring blossoms, autumn harvests, gentle breezes, the chance to spend quality time with family, a change of surroundings, or simply daze amongst this idyllic setting.
Guanba Town is a fishing village in Wansheng that takes full advantage of water resources and natural scenery to develop ecological tourism. It is one of the first sports and leisure themed towns in the country and has attracted a significant number of enthusiasts through a series of branded fishing events.
The Jungle Fungus Valley attraction of Lushui Village, Wansheng, is a mushroom themed amusement park for parents and children that integrates amusement, picking activities, and popular science. Parents can experience fairytale-themed areas such as the Smurf Farm, Enchanted Forest, Alice in Wonderland Adventures, and mushroom playground. Visitors can also take children to experience the fun of picking mushrooms in the Fungus Forest, where varieties include enoki, shiitake, and straw mushrooms. 

 'Laoheishan' traditional weaving is a product of intangible cultural heritage in Wansheng.
Shanggu Village is located on the west side of Qingshan Lake Dam in Jinqiao Town, Wansheng. Walking into the village, it easy to sense the integration of traditional farming, modern leisure, and holiday culture. The area not only retains traditional courtyards such as Huangjia and Huangshize, but has also developed a modern landscape featuring high-end homestays, peacock gardens, colorful grass fields, and a wisteria promenade. 
In addition, tourists interested in historical sites can also explore cliff tombs dating from the Eastern Han Dynasty, as well as the peculiar shapes of stone chamber tombs from the Qing Dynasty.
Wansheng may be a young city, but it has seen the rise and decline of the industrial mining industry over the past century, which is still engrained in the urban memory. People say that the best way to know a place well is visiting the vegetable markets and museums.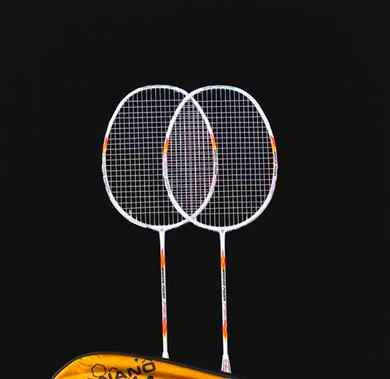 The careers of many Chinese badminton stars began in Wansheng.
Wansheng Old Street reproduces the prosperous Tongzhi period when merchants gathered to sell coal products near and far. The rich immigration culture and prosperity led to the name Wanshang, which formerly meant prosperity in ten thousand industries. The guildhalls of Jiangxi, Zhejiang, and Huguang, pay testament to the commercial success in that era.
Sanyuan Bridge, which crosses the Laojie River, was built by Deng Jiu, a wealthy businessman in Wansheng during the Xianfeng period of the Qing Dynasty. Following renovations over time, this bridge still bears the status of an important traffic route. 
Wansheng Museum has a floor area of 2,600 square meters, with displays showing mountains and rivers, geological wonders, rural sages, martyrs, cultural splendor, military feats, and modern development. The seven themed exhibition areas offer scene reproductions and interactive experiences to tell the story of Wansheng culture, immigration, resistance, mining, and Miao minority culture.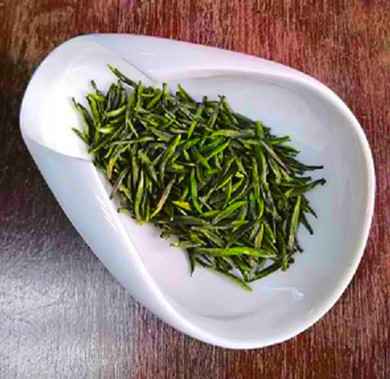 The green product Dingqing Yinhao adheres to the traditional tea-making methods.
In addition, the museum occasionally holds a series of special exhibitions displaying the local history, such as the Xinghuo Liaoyuan • Wansheng Coal Industry Special Historical Exhibition, and the Three Lines Construction History Exhibition.
'Laoheishan' traditional weaving uses old palm leaves and cores as raw materials. Once they are boiled, sun-dried, and exposed to night-dew, they eventually become dry and white. The artwork is created through buckling, tearing, pulling, piercing, and winding. It can be made into nearly a hundred shapes such as grasshoppers, praying mantises, dragons, snakes, chickens, and cranes, which can be stored forever.
This technique has been passed through four generations and has been listed as intangible cultural heritage at the municipal level.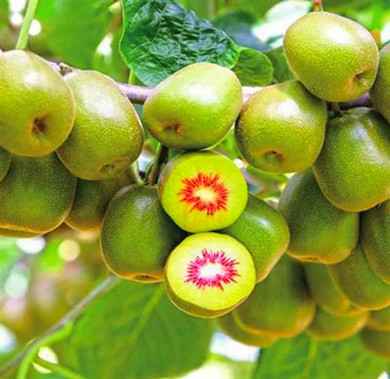 The sweet and juicy kiwifruit of Wansheng is grown at elevations between 1000-1200 meters.
Badminton rackets are a representative specialty of Wansheng culture. They are made with aerospace materials, and are light, rigid, tough, and resistant to deformation, with excellent stability and comfort.
The product Dingqing Yinhao adheres to the traditional tea-making methods, such as one bud-one leaf and rubbing. The planting base called Dingqing Ecological Tea Garden was founded in 1968, and from to time, holds cultural and tourism activities such as tea ceremony classes and parent-child tea art sessions.
Heishan kiwifruit is grown at an elevation between 1000-1200 meters. Compared with kiwifruit produced elsewhere, the pulp is tender, juicy, and contains a higher nutritional value, despite its relatively small size. The kiwifruit here is grown in three varieties with green, red, and yellow hearts. They are one of the best-selling autumn time cultural and tourism products in Wansheng.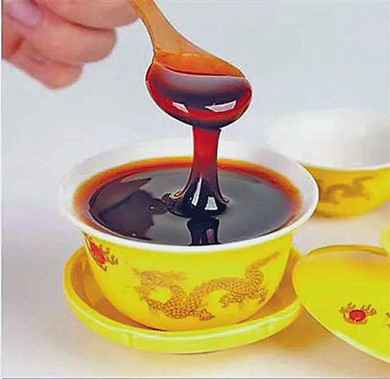 The snow pear paste of Wansheng is made according to a traditional secret recipe.
Heishan black tea has been collected from the deep valleys before the Qing and Ming dynasties, and only the freshest tea buds are selected. Take a cup of tea, observe the shape and smooth texture, appreciate the orange and yellow nuances, and smell the rich natural fragrance.
Snow pear paste is made using a secret ancestral recipe. The fruit is cleaned, dried, crushed, and filtered to extract the juice. It is then boiled by the ancient method of using firewood and finally packaged after condensation. The color is dark brown, and the paste is thick.
Enoki mushrooms are delicious organic produce that uses no pesticides or fertilizer. Once cultivated, they are smooth and tender on top, but with a crispy handle. They are rich in nutrition, amino acids, lysine, and promote the intellectual development of children. These mushrooms are representative of the green ecological health products in Wansheng.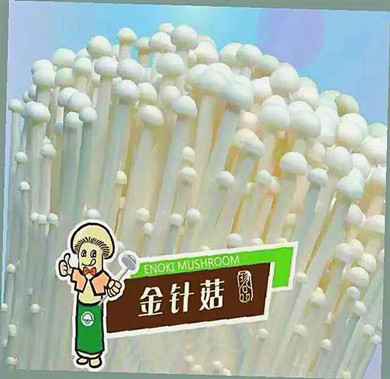 Enoki mushrooms are a famous local organic product in Wansheng.