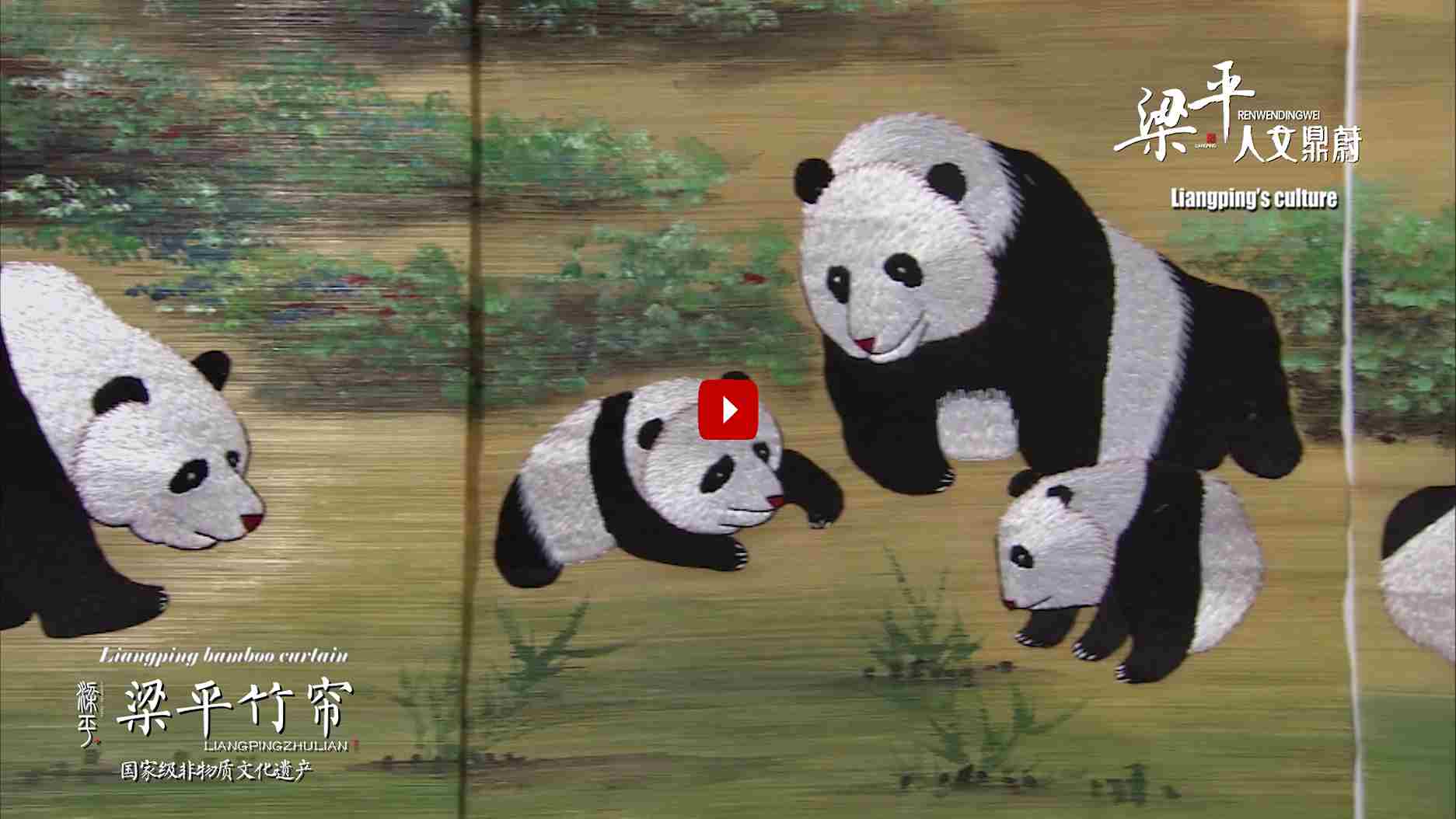 Chongqing- The rich fertile lands of Liangping form the most extensive plains in Chongqing, with glistening wetlands accounting for two thirds. The expansive Bamboo Sea stretches over a hundred miles, where the many varieties collecting form the scenic front of Liangping and is an excellent source of natural wealth for the people.


The pastoral glory of Liangping District.
Enchanting pastures and agricultural traditions have produced these picturesque lands which fill hearts with nostalgia. Here, Zen tradition and intangible heritage have blended seamlessly in the areas where Bayu culture originated.
In a time when construction of the Chengdu-Chongqing Economic Circle is well underway, Liangping continues to strive for advanced green development, agricultural tourism, boutique tours, innovative cultural products, and travel for pastures, health, relaxation, and culture, to further promote Liangping as a destination for scenery lovers and health travel.
From RuifengPavillion in Ansheng Town, the rice paddies glisten like a mirror in spring, emerald waves roll gently in summer, and the land shines gold in autumn. Each season offers views like a landscape painting.
During a stay at Wanmi Guesthouse by the rice fields, you can enjoy the sounds and fragrance of nature while talking about the plentiful harvests. You can also learn about farming civilization, experience traditional farming, and try making earthenware.
The Pomelo Flower Festival is held in spring in Longtan Village, while the International Pomelo Expo takes place in winter. Visitors can experience the 'Pomelo Sea,' wander the Gongyou Ancient Path, and sense nostalgia behind the Diao Courtyard.
In Shuanggui Village, the Chongqing Shugu Farm is home to the Yunteng Garden Pavilion of the Chinese Academy of Agricultural Science, the Holland Tomato Plantation, Israel Flower Plantation, the Chongqing Academy of Agricultural Nut Plantation, the Southwest University Strawberry Plantation, the Organic Rice Crab Ecological Demonstration Garden and Natural Campus.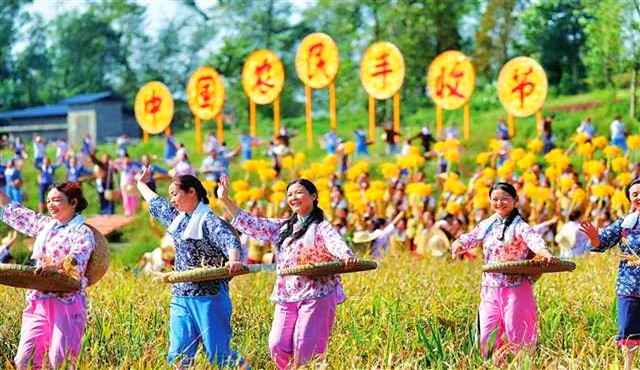 Smiles beam during celebrations of a bumper harvest at WanshiGengchun.
Here, visitors can not only observe agricultural technology, learn agrarian knowledge, and admire the exotic flowers and fruit, but also take part in parent-child activities like organic PYO amongst the charm pastoral surroundings achieved through smart agriculture. 
Each year, Liangping organizes the Three Gorges Autumn Festival, where the seasonal colors, harvests, folk customs, good weather, and atmosphere of contentment offer the perfect opportunity to admire the unique pastoral scenery and feel a deep sense of nostalgia.
The 'Baili' Bamboo Sea of Mingyue Mountain is a national 4A rated tourist attraction. It is the largest bamboo seascape area in the country and is also a famous scenic spot for bamboo and wood symbiosis. It has 350,000 mu of bamboo forest with over 180 varieties, earning pride of place among China's first batch of forest oxygen bars, where the air holds more than 100,000 negative oxygen ions per cubic centimeter.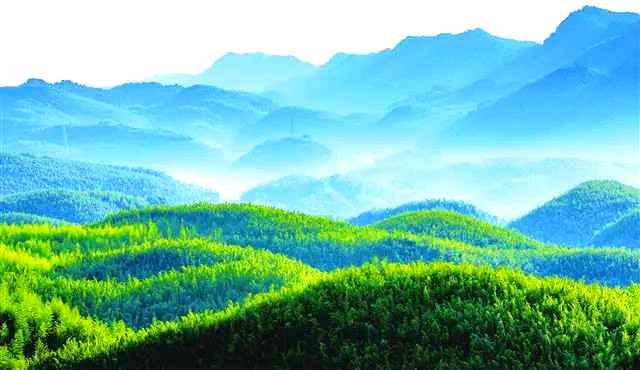 A hundred miles of bamboo forest stretches across the wealth of mountain scenery in Liangping.
Among the Bamboo Sea of ​​Mingyue Mountain, you can spend the night in the boutique guesthouses, or at the Starry Skies Camping and Caravan Grounds. Stroll along the ancient paths of litchis away from the hustle and bustle of city life. Listen to the sound of rain pattering on leaves as the wind chimes through the forests of bamboo.
The Bamboo Sea is also home to the five lakes named Mingyue, Guanyin, Huashi, Lieshen, and Zhufeng, the four 'seas' of Die, Qin, Zhu, and Shou. There is also Guanyin Cave, Bamboo Sea Town, and 'Little Emei.' Wherever you go, you can sense the magic of water and luxuriant greenery of bamboo, as each step offers a picture of beauty that soothes the heart.
Below the mountain unfurls a picture scroll of paddy wetlands spanning 800,000 mu. Liangping has always been a city where nature and civilization have co-existed in harmony since ancient times.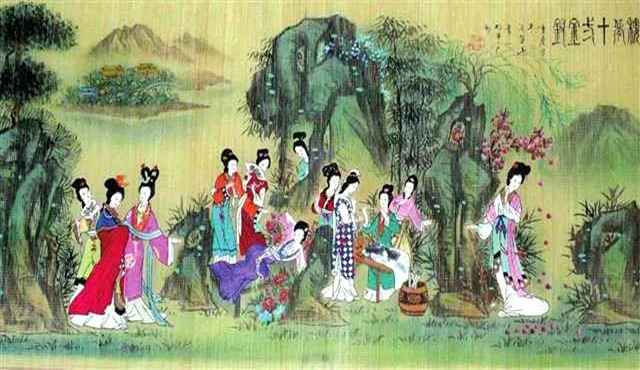 The bamboo curtains of Liangping.
Shuanggui Lake National Wetland Park is a scenic ecological attraction where pavilions, plank roads, floating clouds, and picture sunsets adorn the backdrop to tourist spots connected by the 10km jogging path around the lake.
Tourists also long for the 623 plant varieties and 207 species of vertebrates that inhabit Shuanggui Lake, where even the blue-headed pochard, grey geese, and other rare endangered birdlife love to nest.
Adjacent to Shuanggui Lake is the Three Gorges Bamboo Expo Park, which showcases the species, culture, and usage of bamboo throughout Liangping, China, and worldwide.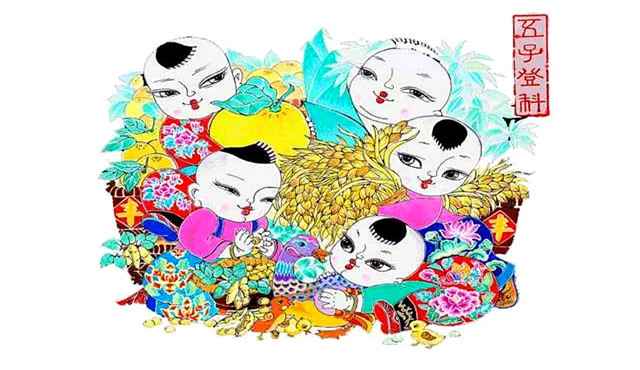 Traditional Liangping woodcut New Year pictures.
The Wetland Education Center inside the park encompasses the Yangtze River Three Gorges Nature School and Upper Yangtze Rural Wetland Research Center, which not only conduct in-depth research but also contribute to the protection, restoration, and development. Primary and secondary school students come here to understand wetland ecology and heighten awareness towards protection.
Huashi Military Fortress was built in the second year of Song Chunyou in ancient times and stands tall upon a solitary peak. The echeloned defense system held out against the Mongolian Empire in the protection of the region around Chongqing.
The western stone wall has an area of 100,000 square meters inclined at 75 degrees, where 2000 smooth stone steps zigzag their way upwards. It's a tough climb that can leave the visitor exhausted, short of breath, and covered in sweat. At the top, a bowl of sweet rice water allows the fatigue to give way to refreshment.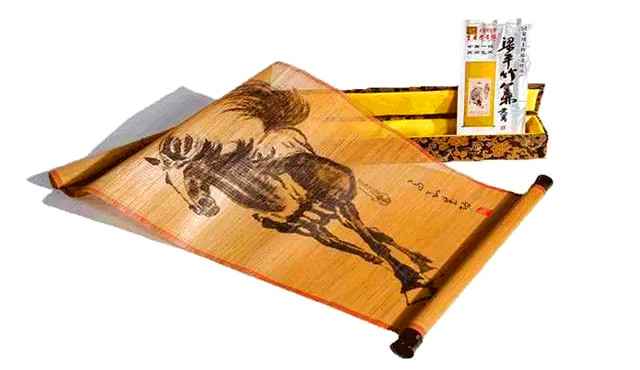 Liangping bamboo paintings.
There are steep precipices on all faces of Huashi Fortress. Today, the pinnacle features the newly completed Fengyun Corridor, the Intangible Heritage Gallery, Juyi Hall, Houzhai Gate, the Magical Stone Ladder, and the Cultural Heritage Exhibition Base.
Down below, the village has built elegant small buildings, theme parks, water parks, a 5D glass cloud bridge, and a lake pathway, which together offer speed skating, rock climbing, boat cruises, ecological adventure, and other exciting and fun interactive experiences.
Facing the ancient fortress in the distance is Shuanggui Hall (Shuangguitang), which has a history of nearly 400 years, and is renowned as the ancestral house of Zen Buddhism in Southwest China. The name of Shuanggui refers to the pair of ancient osmanthus trees inside the temple grounds.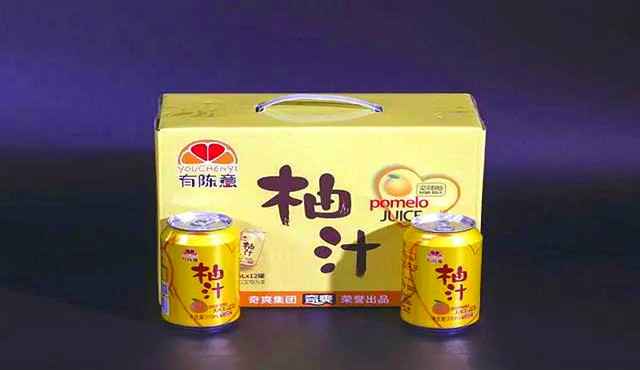 Liangping pomelos have been made into a variety of specialty products.
Shuanggui Hall covers an area of ​​more than 160 mu, and the grand palace-style buildings are known as a treasure house of Ming and Qing architecture. These include Guan Sheng Hall, Maitreya Hall, Daxiong Hall, Manjusri Hall, Poshan Pagoda, Great Compassion Hall, and the Tibetan Scripture Hall.
The buildings are also interconnected through a fascinating myriad of deep, winding corridors and alleys, a feat that displays the high architectural skills of ancient artisans. 
Liangping possesses a profound wealth of intangible cultural heritage such as the Liangshan lantern opera, bamboo curtains, woodcut new year pictures, Laizi percussion, and Tai'er folk song, all listed as national intangible cultural heritage. Additionally, there are 85 more items listed at a municipal level.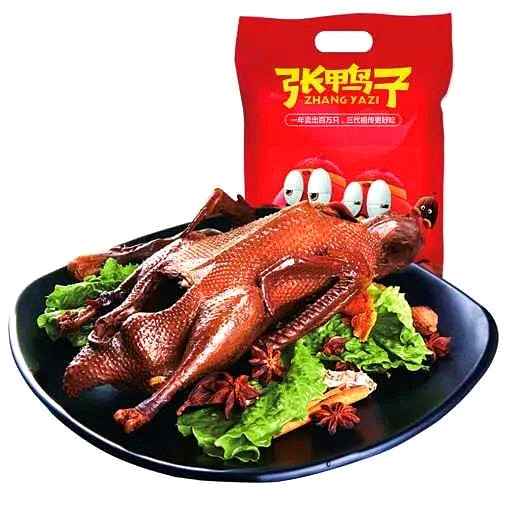 Liangping Zhang Duck is made from a secret recipe passed down the generations.
The district of Liangping has been named the hometown of Chinese folk culture and art by the Ministry of Culture. At the same time, Liangping bamboo curtains and woodblock new year pictures are geographical indication trademarks at a national level.  
Liangshan lantern opera has a history of over 500 years and is representative of eastern Sichuanese opera styles. It absorbs the artistic essence of Bayu folk song, music, and dance. Performances mainly tell the rich story of people's daily tribulations.
Woodcut new year pictures of Liangping originated in the Jiajing period of the Ming Dynasty, and have a history of nearly 500 years. They are a kind of folk art printed to celebrate the New Year. The artistic content mainly features door gods, myths, legends, and auspicious patterns.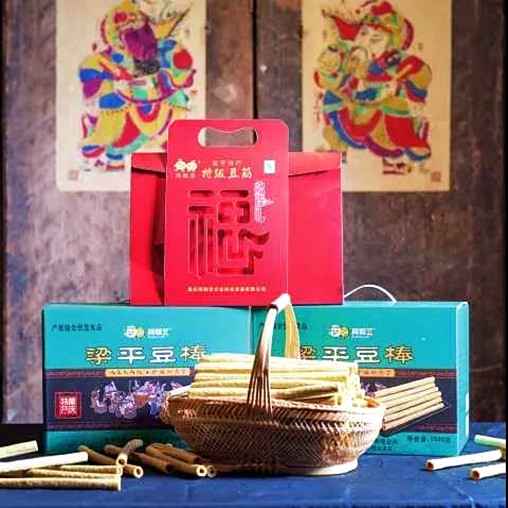 Liangping bean sticks are a traditional famous delicacy.
Liangping bamboo curtains originated in the Song Dynasty, and continued through the Yuan, Ming and Qing Dynasties, during which time the level of craftsmanship matured. At the end of the Qing Dynasty and beginnings of the Republic of China era, Fang Bingnan, a local folk painter pioneered the tradition of painting on Liangping bamboo. Since then, many famous calligraphers and artists have also written inscriptions in this way, and so they make for a unique gift for international friends.
Laizi percussion instruments are gongs and drums that possess the unique characteristics of Bayu culture. They are a form of natural folk inheritance that originates in Liangjiang, and that are used freely in combination to create a lively atmosphere at festivals, celebrations, birthday parties, weddings, funerals and other folk custom activities. In 2010, they featured on the show Chinese Folk Songs run by China National Television.
Tai'er folk songs evolved from local work chants that used to synchronize movements. The melodies are beautiful, the rhythms are lively, the rhymes are compact, and the lyrics are simple, funny and rich in content.
A village tourist commercial street has opened where national and municipal intangible heritage products such as Liangping bamboo curtains, carvings, weaving, and even pianos are on offer, as well as native paper making traditions.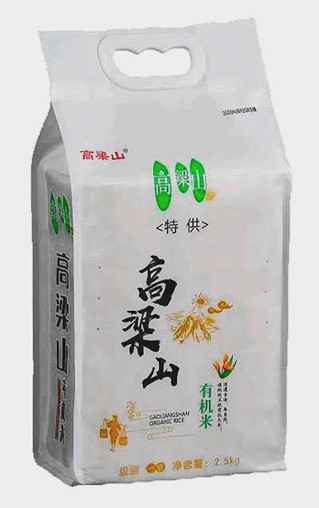 Organic crab rice is an original specialty product from Liangping.
Food specialities of Liangping District
In Liangping, there is an event held called the Bamboo Banquet, where all dishes are bamboo related, such as the shoots and fungus.
Over two hundred years ago, DiaoSizhuo, then the prefect of Shaowu in Fujian Province, introduced the Wendan pomelo seedlings to his hometown, Liangshan. After carefully nurturing the local soil and water conditions, pomelo farmers going back generations have created the famous Liangping pomelo of today.
The pomelos of Liangping, Guangxi Shatian and Fujian Wendan are the most famous in China. In Liangping, there's not only the All Pomelo Feast, but also a range of pomelo derived products to buy.
Liangping Zhang duck is famous for its dry, fragrant, and lean characteristics. The stewing and roasting process has been passed over four generations since its inception in 1913. The secret recipe uses traditional Chinese medicinal herbs, and the number of flavors has increased to 48. The century-old brine exudes in the ingenuity of inheritors, and the popularity of Zhang Duck has soared.
Bean tendon (commonly known as bean sticks), dried bean curd, and tofu skin are famous table delicacies from Liangping. This delicacy has a long history, and according to legend, was listed as a royal tribute during the Jiajing period.
Yuanyi dried bean curd has always been a backpack delicacy for passing merchants on the ancient post road for thousands of years, due to being very convenient to pack over journeys. It is small yet tasteful, oily yet not greasy, and has accumulated a unique historical fragrance to itself.