Chongqing- The fine scenery of Shizhu County features the towering stone pillars of Wanshou Mountain; the vast forests of Dafengbao; the exquisite flower landscape of YunduHuadu; and waves of green across the expansive wild grasslands.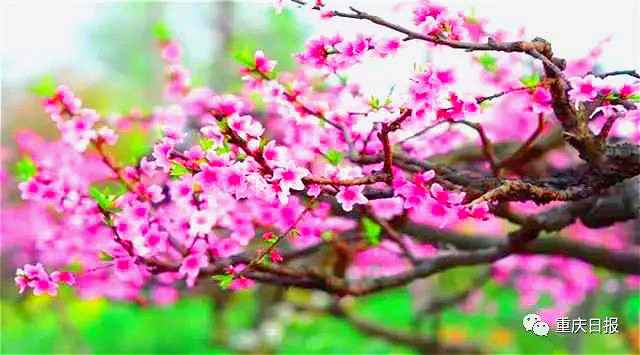 The peach blossoms of spring in Shizhu County.
Shizhu is home to the Tujia minority Lao'er song, listed as intangible cultural heritage, and the world classic folk song 'With Joy Beholdeth the Sun' was created here.
Late Ming Dynasty heroine Qin Liangyu is part of the legacy of Shizhu, as are the colorful Tujia folk customs and traditional skills that are passed on from generation to generation.
The pristine environment has a forest coverage rate of 60% and enjoys the multiple titles of being among the first batch of national forest health care bases, a national green well-off county, a national top ten ecological leisure tourism city, China's best destinations for summer health and leisure tourism, a natural oxygen bar, and a climate tourism destination.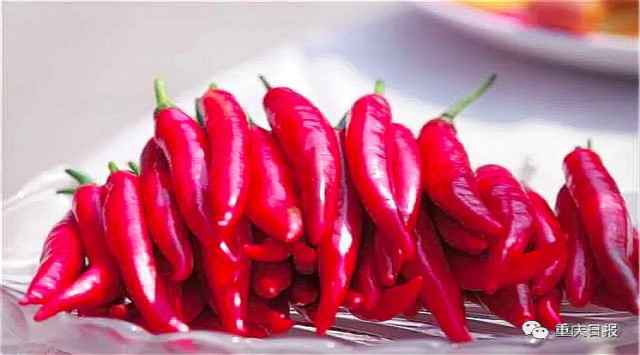 Shizhu County is known as the hometown of red chilies in China.
This county is rich in special products, such as a high-quality mountain treasure of water shield. Shizhu is known as the hometown of CoptisChinensis and chili peppers.
In Shizhu County, the landscape forms the body, while culture is the soul. The endowment of rich natural resources, profound history, and cultural heritage makes for a land of fine ecology, pastoral joys, and the blessings of good health.
Culture is the soul of tourism. Shizhu County has a long history and profound cultural background. There is a blend of folk song, minority culture, and that of well-being that have accumulated over the years reflect each other in perfect harmony.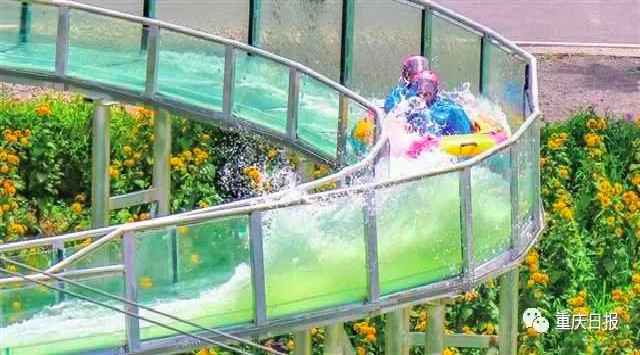 Water tobogganing is a fun summer activity at YunzhongHuadu in Shizhu County.
Recently, Shizhu has launched two new high-quality tourism routes based on the themes of cultural experience and ecological well-being. They connect more than ten boutique scenic spots where tourists can feel the exotic charms to the full.
As the only Tujia autonomous county in Chongqing, Shizhu was a major passage for the ancient state of Ba people on their westward expansion, and so the area retains a large number of Ba and Tujia cultural relics.
The cultural boutique tourist route takes in famous mountains and ancient towns as the main attractions, where visitors can experience Ba Tujia culture in their most authentic forms.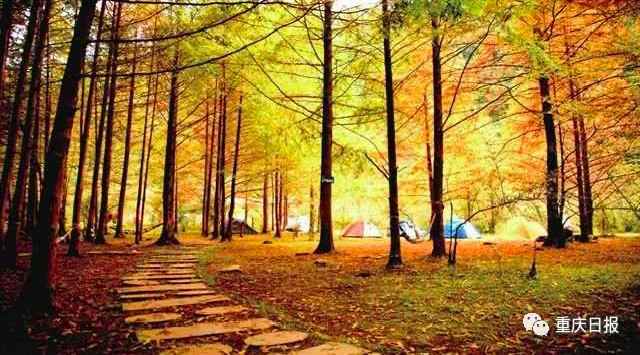 The colors of autumn in Shizhu County.
The eco-health themed boutique tourist route covers pastures, lakes, gardens, and other scenic spots. It is a perfect route to enjoy the natural scenery and plentiful leisure resources of Shizhu. 
Climb Wanshou Mountain to enjoy the beautiful natural beauty surroundings, and follow up with a visit to Wanshou Ancient Village to sense the profound culture.
Wanshou Ancient Village, also known as the 'First Village of Tujia,' is a national 3A rated scenic spot, a rural paradise, and a base for Shizhu Tujia's intangible heritage protection. There is Tujia stilted architecture and the harmony between Tujia and Tusi cultures.

Enjoy Tujia Culture at the Wanshou Ancient Town.
Chinese food culture has a great history. At Wanshou Ancient Village, the Tusi king's banquet offers fine chicken, 'century-old' fish, and fish head soup as the main dish. This premier hospitality banquet of Shizhu is fresh, spicy, fragrant, and tender.
The ancient town of Xituo is among the first batch of 'Chinese historical and cultural towns,' just across the river from the famous Shibao Fortress. As early as the Qing Dynasty, this location a centre for water and land trade routes. The many cultural relics and historic sites like Zhangfei Temple and Yongcheng Trading Post are just some of the tourist treasures of Xituo Ancient Town.
Fireworks in the ancient town always blend with the taste of food for a unique atmosphere. Lotus leaf bawang Chicken, angelica and fennel soup, and the Babao health soup are all authentic Xituo dishes worth savoring.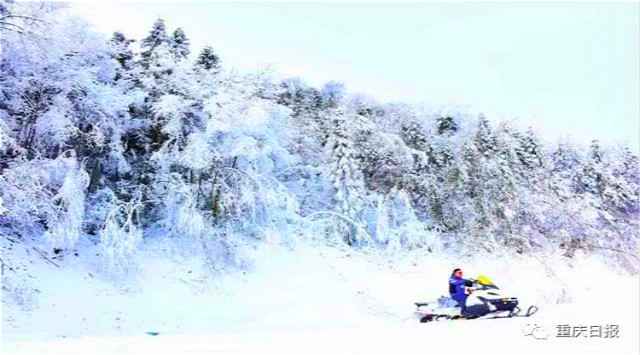 Try out the fun snowmobiles in Shizhu in the snowy depths of winter.
Delicious and inexpensive snacks can be found everywhere here, such as the municipal level intangible heritage of rice tea and unique oil twists always arouse strong nostalgia among tourists.
Afterward, you can track the aroma of flowers to the 'Chinese Bee Town' of Zhongyi Township, located in the Dahuangshui Tourist Area of ​​Shizhu, and adjacent to the Dafengbao National 4A Scenic Area and Tengzigou National Wetland Park. It is a town made for well-being that is also developing a homestay economy.
Here, you can taste the high-quality honey whilst you take inspiration from the achievements in poverty alleviation.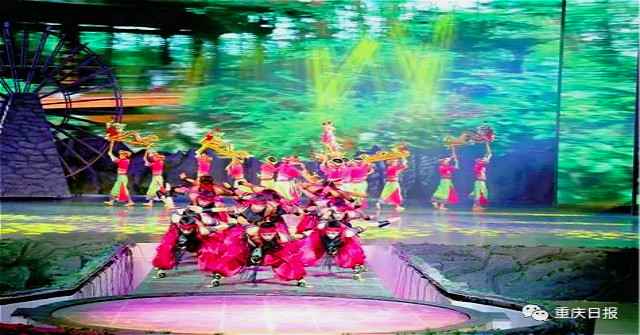 Watch an exciting performance of 'Paradise Huangshui'.
Huangshui National Forest Park is the largest in Chongqing, and one of the most prestigious summer resorts where people can escape the seasonal heat.
No visit is complete without seeing a performance of 'Paradise Huangshui,' themed on classic folk music and the masterpieces of Tujia songs from Shizhu. The song 'With Joy Beholdeth the Sun' interprets the moving story of Tujia children in pursuit of a better life.
The eco-health themed boutique tourist route starts with Qianye Grasslands. The pasture area is about 3,300 hectares, integrating mountains, forests, grasses, rock features, and wildlife. When camping at Qianye Grasslands, you can taste the Duba snack as you admire the starry skies.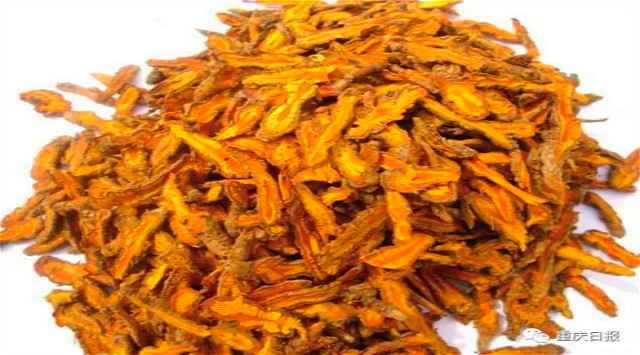 Coptis Chinensis is among the most famous agricultural products of Shizhu County.
Dafengbao is 30 kilometers away from Qianye Grassland, and a mere 40 minutes away by car. This national 4A rated scenic spot has more than 20 points of interest, and is a top attraction within the Huangshui National Forest Park. It enjoys the reputation as a boundless forest, world of flowers, an animal kingdom, and bird paradise.
The adjacent Sun Lake is also located in the southeast of Huangshui National Forest Park. It is a natural green oxygen bar, and one of the top ten eco-tourism attractions and fishing resorts in Chongqing.
At the nearby Lengshui Ski Resort, the flower sea of YunzhongHuadu is a must-see location within the forest park. The scenic area integrates modern pastures and classical garden scenery, with a highlight being alpine flowers.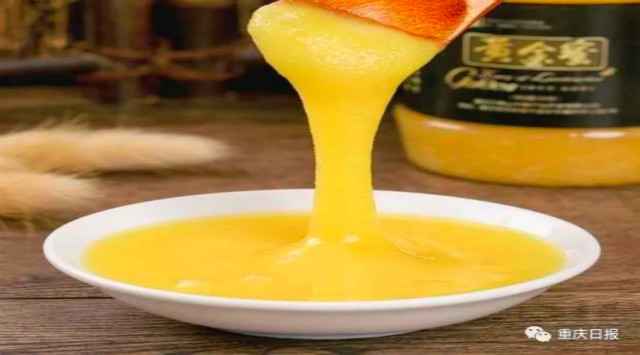 Zhongyi Township of Shizhu County is the beekeeping capital of China.
The Lengshui Ski Resort is based on the theme of forest well-being and four seasons amusement, and has a total area of more than 6000 acres encompassing a mountain sports valley, a service area for ecological experiences, a forest health, and leisure park, and original forest exploration activities. 
In the self-drive camping area, there are chic cabins, romantic starry huts, minimalist Nordic style houses, and colorful shipping container rooms, which feel like a fairy tale world among the expansive grasslands.
The campsites are dotted with wildflowers, while insects and birds whisper in the forest. In the distance, there are windmills on the mountainside poetically tucked in with nature. Here, you can enjoy fishing, barbecues, painting, and kite flying as part of a great holiday.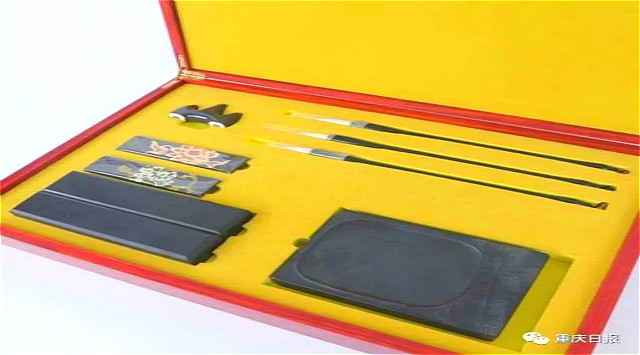 Black jade is a specialty product of Shizhu, such as this boxed calligraphy set.
Relax with a visit to the Chinese Brasenia (Water shield) Agricultural Park. You can enjoy sightseeing, farm experiences, healthy food, and learn popular science. Brasenia is also known as the ginseng of water, and this plantation in Shizhu takes up 13,000 mu, accounting for two-thirds of the global production in terms of area. 
The Brasenia Feast is a gourmet event in Shizhu, where signature dishes include Brasenia prawns, Brasenia sous, cold Brasenia, whitebait Brasenia soup, honey Brasenia… all of these unique dishes have been widely praised.
Amongst the superior ecological environment, Coptis, chili and honey produced in Shizhu are known as the three treasures of health. Recently, Shizhu integrated the production of these treasures into the causes of poverty alleviation and rural revitalization.
In the spirit of Shizhu, it is said that people dare to eat Coptis, are unafraid of hot chilies, and enjoy the sweetness of honey.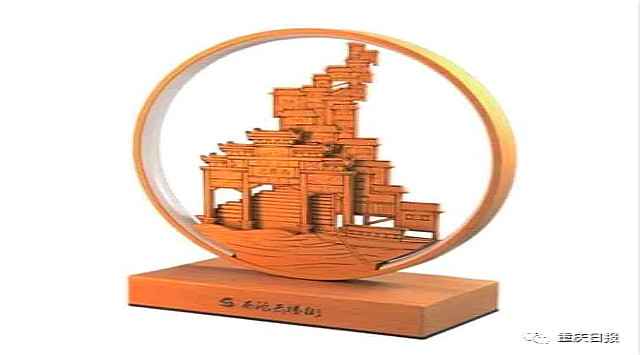 An intricate model of a traditional Tujia minority stilted building.
There is no shortage of experts in Coptis cultivation in Shizhu. For many years, people have used traditional planting methods to guarantee the best quality product.
The growth cycle of CoptisChinensis lasts over 5 years, and the cultivation techniques are highly demanding. However, it is precise because of the bitter hard work involved that income is high.
Shizhu began large-scale planting and industrialization of chili peppers in 2001, and has become the 'Hometown of Chili Peppers,' and rates among the top 100 chili pepper counties in China. Relying on natural endowments and ecological advantages, Shizhu has developed through the bottleneck of growing only potato varieties.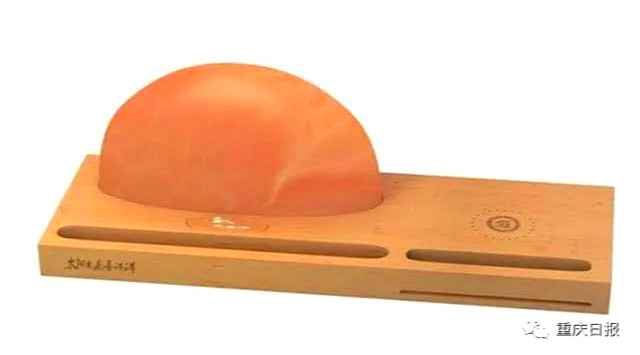 An ornament based on the rising sun, as eulogized in the Tujia folk song known as luo'erdiao.
Vigorous development in the pepper industry has not only colored dining tables red all over the world, but it has also deepened the pockets of farmers. At present, nearly 30,000 farmers in the county grow peppers. They have a plantation base area of 100,000 mu, with an annual output of 90,000 tons, producing a total income of over 300 million yuan.
The collective trademark Shizhu Red Peppers has obtained the Pollution-Free Agricultural Products Certification, A-Rated Green Food Certification, and Agricultural Geographical Indication Registration. Shizhu County was also named in the first batch of national agricultural products processing and entrepreneurship bases by the Ministry of Agriculture.
Zhongyi Township has a history of beekeeping going back over 1200 years. Located in the hinterlands of Huangshui National Forest Park, the ​​210,000 mu of forest has a coverage rate in excess of 85%, and the three sources of pollution in the area are zero.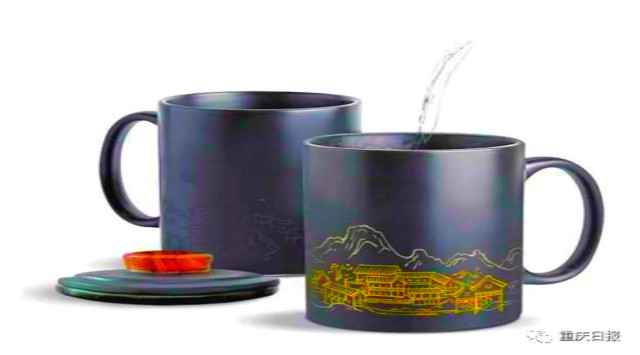 Guesthouse mugs styled on Shizhu folk culture and natural scenery.
A variety of Chinese herbal medicine flowers bloom all year round, and are a source of high-quality nectar, meaning the town of Zhongyi possesses the optimum conditions for beekeeping.
Zhongyi Township is the 'Bee Town of China,' and so in-depth research has gone into the innovation of leading specialty products that integrate agriculture, culture, and tourism. In cooperation with enterprises to process and sell honey products, the industry of bee-keeping has brought an overall yearly profit of over 150,000 Yuan, while farmers collectively earn 200,000 Yuan through employment.
The people of Zhongyi Township are now living a sweet life.