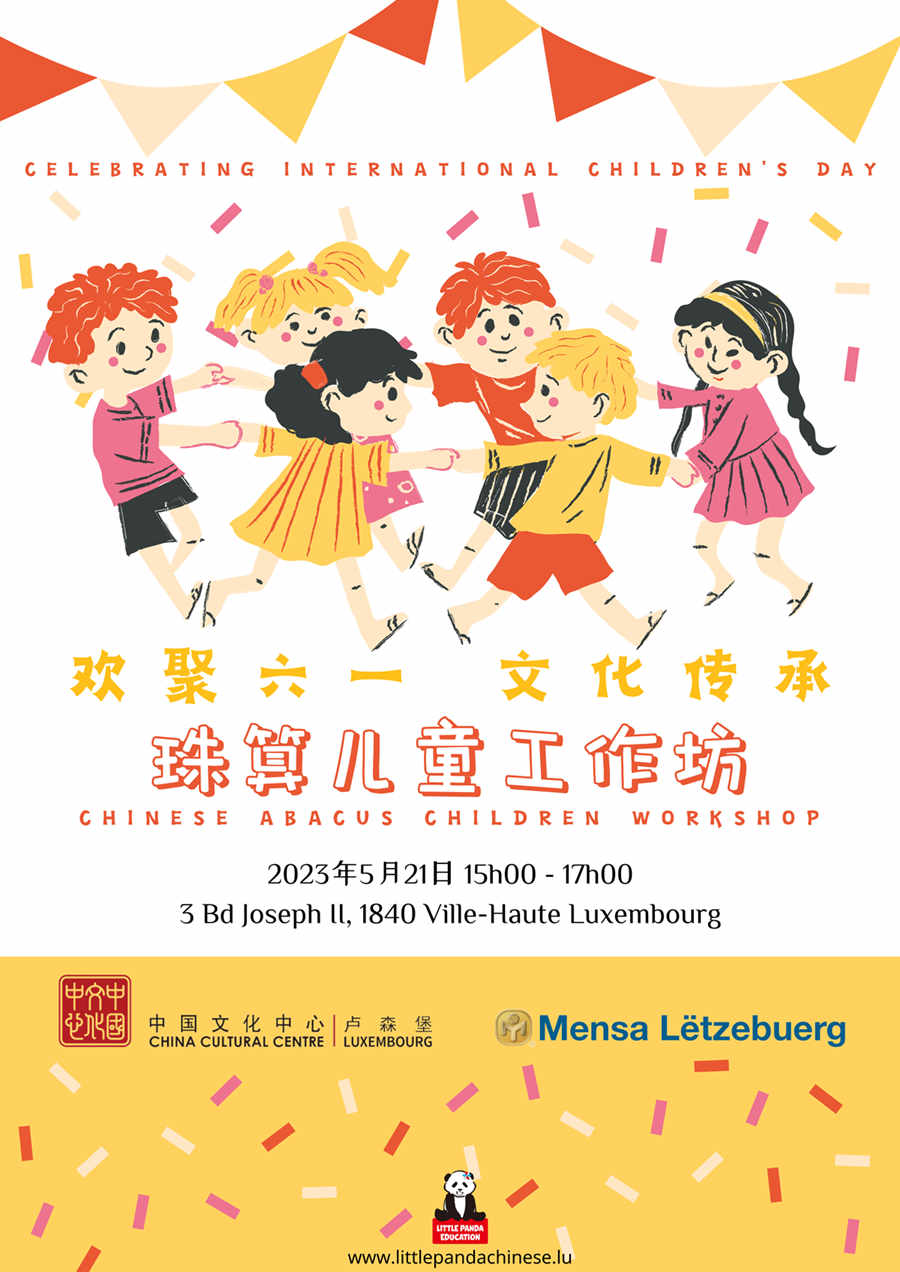 Happy International Children's Day! Welcome to join the Chinese Abacus Children Workshop.
WHAT DO WE DO?
Learn the history and basic concepts of the abacus. Use the abacus for calculations.

WHO?
For kids age 7+

LANGUAGE?
EN/LU/DE

WHEN?
21 May 2023 15h00 - 17h00

WHERE?
China cultural center in Luxembourg
3 Bd Joseph II, 1840 Luxembourg
HOW TO REGISTER?
Send email to This email address is being protected from spambots. You need JavaScript enabled to view it.
Limited seats.
Free for the members of China Cultural Center in Luxembourg