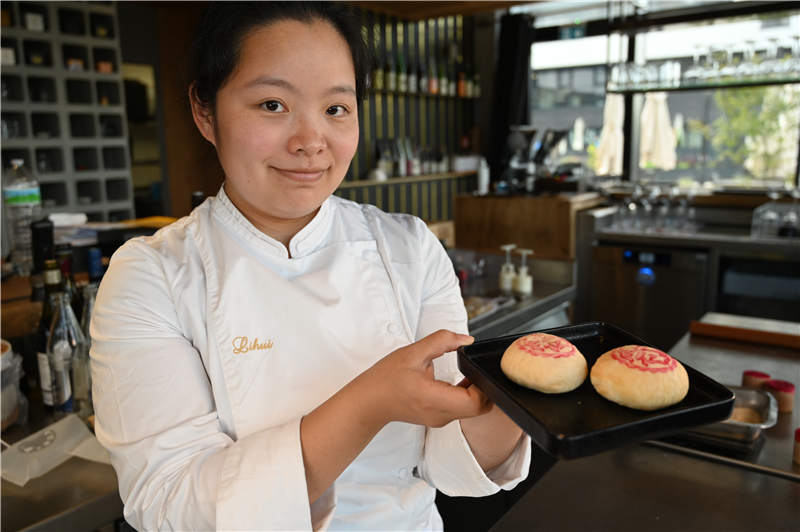 Every year on 15th day of the 8th month of the lunar calendar, the moon is the fullest and roundest. And this day represents the traditional Chinese festival of mid-autumn. In China, the 2 most popular habits are appreciating the moon and enjoying moon cakes.
          The moon shining in China comes to Luxembourg sametime later, giving to Chinese whom living in Luxembourg the opportunity to think about their family and their hometown. Appreciation of nice food is a way for the Chinese to express their aspirations for better life and affection to their families and hometown.
          Mrs LI Hui, who lives in ESCH BELVAL, is a master of moon cakes. She makes this round dessert with flour, meat and various ingredients from Luxembourg, allowing many Chinese to taste the flavor of their hometown, and also allowing our Luxembourg friends to share together the beauty of this festival.
         This 21st September is the festival of Mid-autumn, you may eat moon cake, appreciate the full moon. Give it a try!